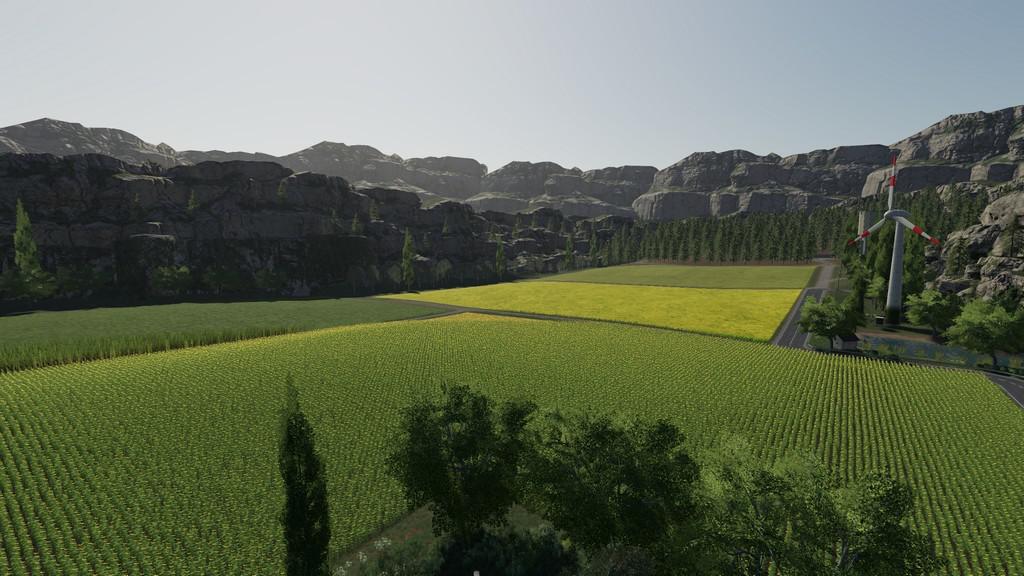 Welcome to Minibrunn
From the desire to craft a small development and test map for modding, Minibrunn has emerged: a 50ha large map with all FS19 features.
As a special feature, a green floor is built in to create store photos that can be painted using the Landscaping Tool. In the shop there is also a green wall (without collision), which can be placed to create a green box. The vehicle dealer has an extra ramp for presentation purposes (screen shots)
But even those who only want to be a farmer are in good hands here. The map offers five fields, four can be combined to form a 10 ha huge one. The forester manager is also taken care of. To the west of the map is a forest area that offers many trees for cutting down. The operation of a BGA is possible.
The terrain is surrounded by a mountain range. The only access road is unfortunately blocked by a landslide. Fortunately, there is you as the supplier of idyllic Minibrunn. So, what are you waiting for? Have fun!
Features:
– greenbox by soil texture and placeable wall
– 5 fields between 1 and 2.5 ha
– forest areas with about 7 ha
– biogas plant
– 6 outlets for all standard fruits
– with or without courtyard buildings and vehicles (depending on the level of difficulty)
– AI-pedestrian and -traffic
– two waterholes
– a lime silo
– mission system (including transport orders)
– livestock is not permanently installed
Credits:
TopAce888