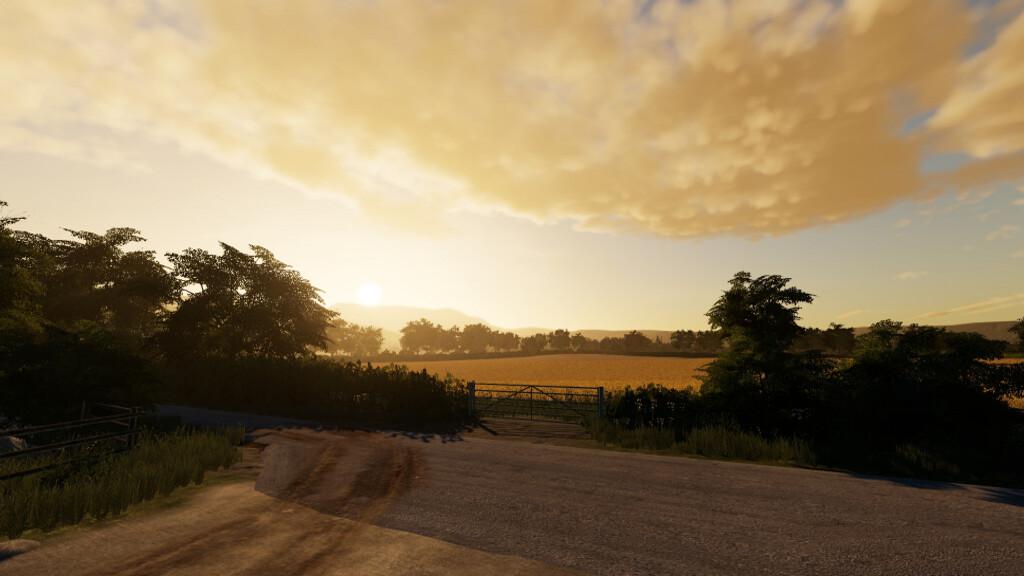 Welcome to Dalton Valley Farm!
This is a fictional map, modelled with inspiration from areas around the UK. I wanted to create a map that felt "familiar" yet different and I hope that's how it feels? All proceeds will be donated direct to Doctors without Borders.
The map has been created for players who want to farm their own way. You can choose where you start your journey (Thanks to Global Company). There are many yards to choose from. On this map, you will find Cows, Pigs, Sheep, Horses, Chickens wandering around the main cow farm and Goats (Thanks to Farmer Andy). There are specialised tankers for the goat's milk which can be found in the store and sold at the pub along with eggs.
There is everything you need to get you started with bales and feed ready if you are starting a new season. Water fill points, workshops, fuel refill and silo (Inc root storage) are all positioned at the farms. There is an auction area near the main shop where you can buy animals but the shop, sell point and BGA are only open between 8am and 7pm.
Extra crops (Rye, Triticale, Spelt + Lucerne) and now you can bale Straw from Canola and sell at the BGA (Straw OSR). There are a couple of "plots" that you can create a place you can call home, with your own ideas and play style. They have "For Sale" boards on the land which can be removed once the land has been bought (or if not required). Enjoys lots of new features on this map such as an animated clock on the church, straw OSR, extra fruits, starting map options, and all new textures for foliage and objects. Decorative items around the main farm can now be sold to clean up the yard.
Nearly all the fields have missions (grass or arable) and I've just added transport missions.
MOD READY:
– Animal Pen Extension support – Sell milk from the cow yard
– Hesston bale support for the new fruits
– Manure mod support on the cowshed, pig shed and BGA
– Extra heightTypes have been added so no conflict with straw harvest/maize plus/seasons etc
– Seasons – lots of season admirers like flowers that only come out in the summer, butterflies that only come out when it sunny and in the summer, and extra textures for the bushes, hedges and water plants, snow on roof of sheds and buildings.
All of the above (and others) have given me support/help/guidance with Dalton Valley and I am truly grateful to them.
Information: Mod only playable in combination with GlobalCompany!
Credits:
Farmer Andy, LS-Modcompany, Louis7810, DustyDave, OxygenDavid, Greenbale, PrzemsoN, Lancyboi, and others
LexR
Download DALTON VALLEY FARM map