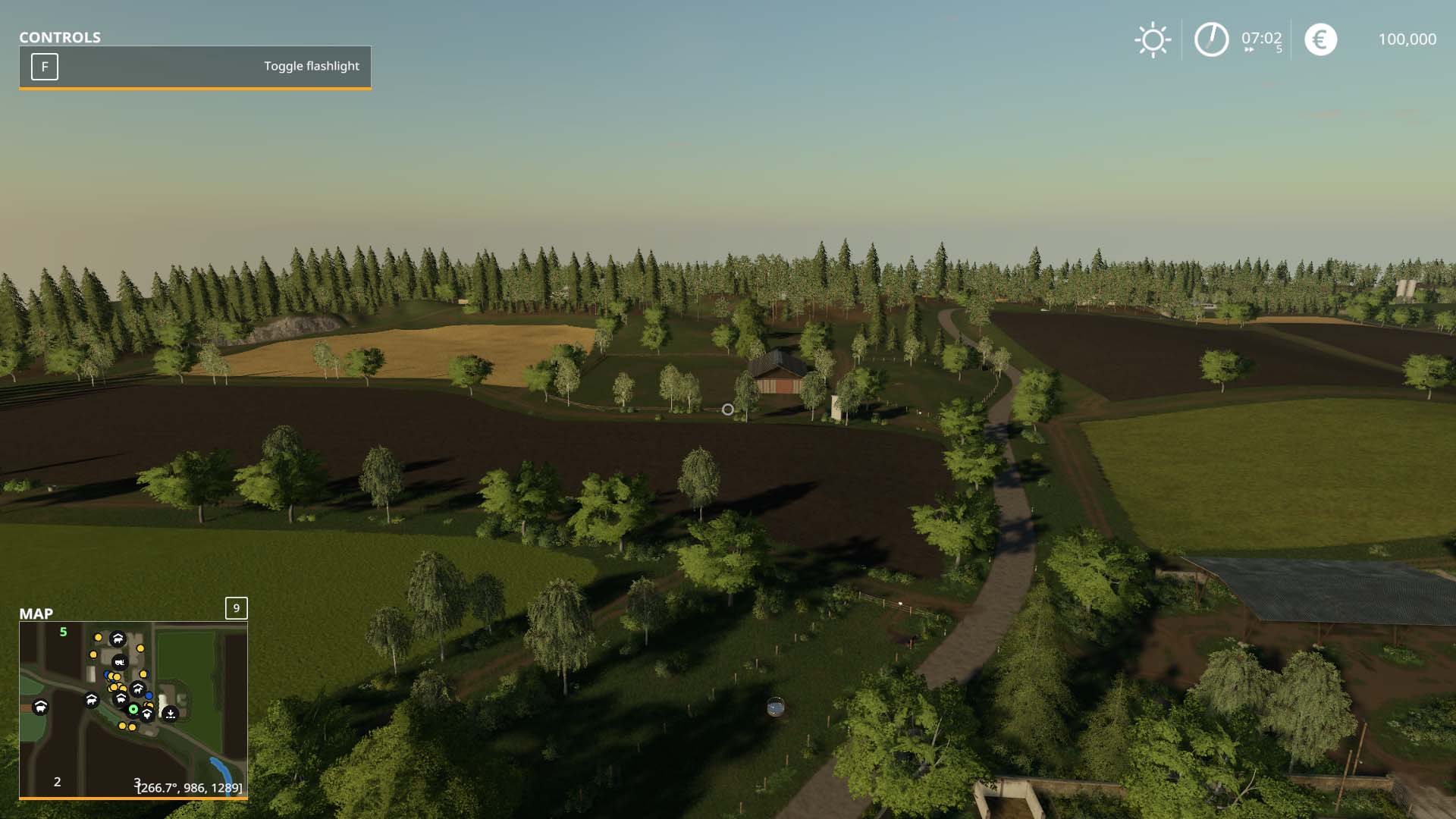 https://youtu.be/jfYaJ01M6uI
What awaits you on the map?
In the map much love was put and attention paid to small details, it is a German ajar map and is based on the Felsbrunn Map.
Although this is still partially recognizable but was still very much changed.
There are several detailed productions in a scale never reached.
A big thank you goes to Ifkonator who has enabled me the Scripttechnisch.
Consider that it concerns a 1. Map release who knows me knows that there are still much to expect in the following updates.
The map comes this time as an All In One Pack which means the pack has to be unzipped first.
Content of the pack:
– Farm Bergmann Map
– Hof Bergmann Map – BaleStorage Addon (Attention only works in SP)
– Various starting vehicles
Size of the pack: about 650 MB
Please consider this is a first release of the map, despite many hours of testing can always creep errors.
Please understand, even the main game is not error free.
For help with the map and support, the existing support theme uses the map.
Info:
Hot fixes for larger problems you receive in a timely manner.
Larger updates of the map take 1-2 months.
If the dust has settled, I will do a production overview during the week.
Thanks to my team for the great support!
Credits:
Farmer_Andy