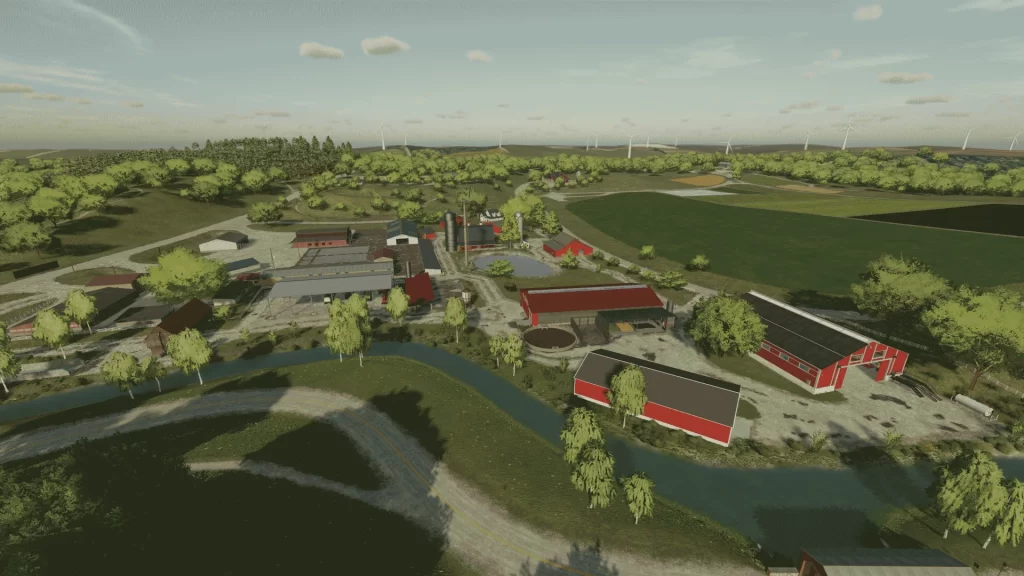 Savefile + (building)mods included
Story:
You wake up in June at six in the morning to a large farm and its fair share of tractors and tools. Who wouldn't want that?
It feels like heaven, but then reality kicks in, your bank account $100K in debt and hardly any money left $5K ?! Can you take up the challenge? Welcome to the big red farm.
Stats:
No game time, numbers all reset so you can start from "zero" with stats.
If you want to play this differently you can always change the numbers or use a moneymod.
Important:
UNZIP the REDFARM_UNZIP download file and follow the instructions on the "Instructions how to install" text file
Credits:
Creator: Barbicha
Testers: Peter and Sil (many thxs)
Download THE RED FARM ON ELMCREEK map