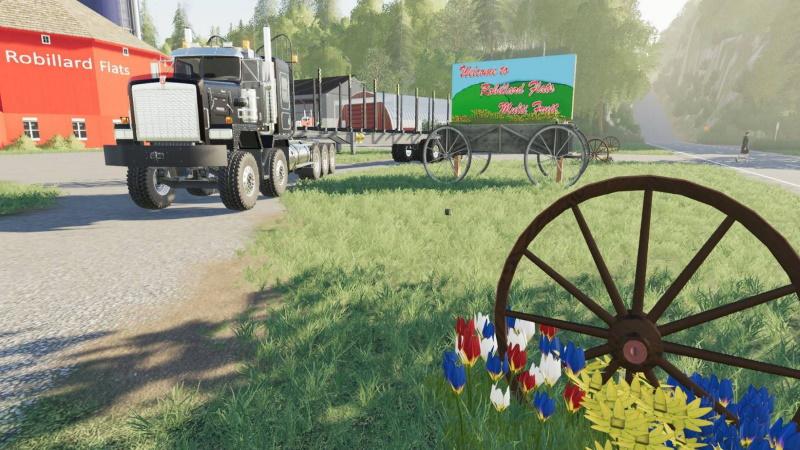 This map is based off the main farm that burned down and I wanted to bring it back to life.
In this map you will find not only the best representation of the main farm that my skills allowed.
Also many names and products all Vermonters will know of or at least heard of are in the map.
The owners son took a look at the images I sent him and said they are spot on and look just like the real farm and thats what I was after.
Credits:
Jims Game Streams Winston9587 Joe/Liquid5150 Djanet, vFAITHv, Cobretti137, Rylord, cjwilksy, VertexDezign – Niggels,
Stf_modding,building TomLsMods, BDBSSB, Kastor, McKnightG, Buzzard Modding, RAND0Msparks,SeriousMods, Barbicha, Sas1325.
Download ROBILLARD FLATS 4X SEASONS map