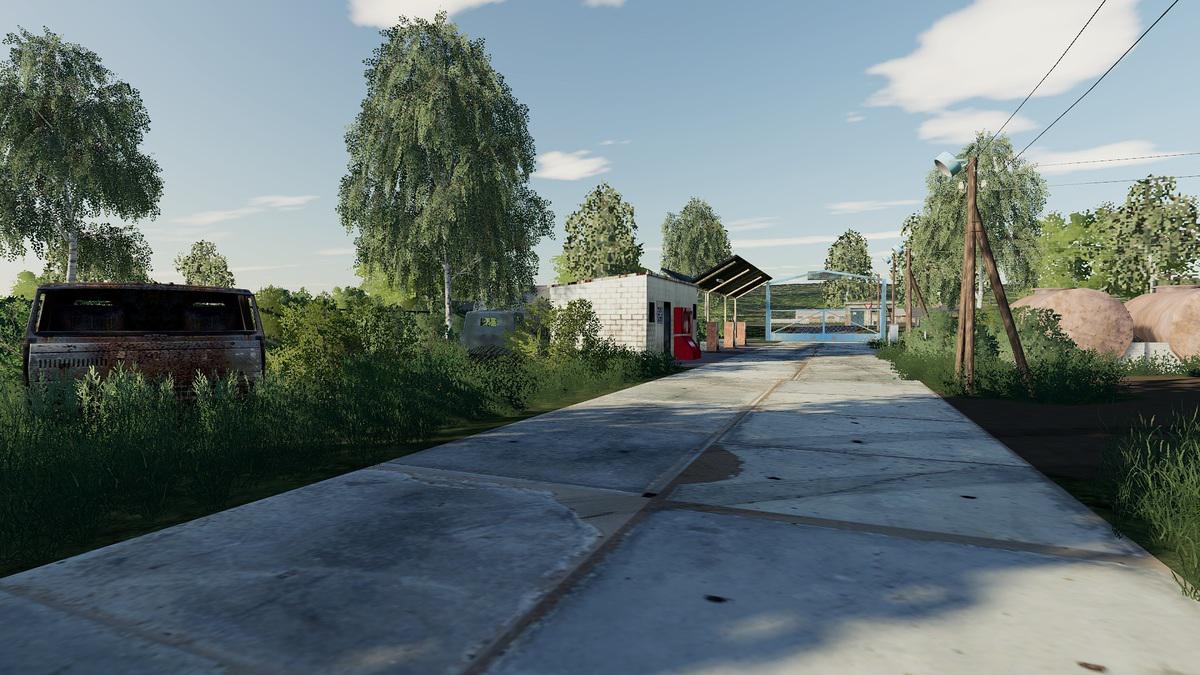 Short description of the map:
1. The card is slightly smaller than the default size.
2. On the map there are 19 fields of different sizes and different shapes, as well as many purchased plots.
3. On the map there is a quarry with sand, which you can sell or use to backfill pits and irregularities.
4. There is a base where garages, workshops, a warehouse for agricultural chemistry and a gas station are located.
5. Grain flow includes a warehouse of crops, potatoes, beets and seed production.
6. The territory of the barn, includes a barn, a water tower, haystacks and straw, and two silage pits.
7. There is a sugar factory, operates as a point of sale and production of sugar.
The map is fully adapted to the fashion of the seasons.
Credits:
Alexey Potanin