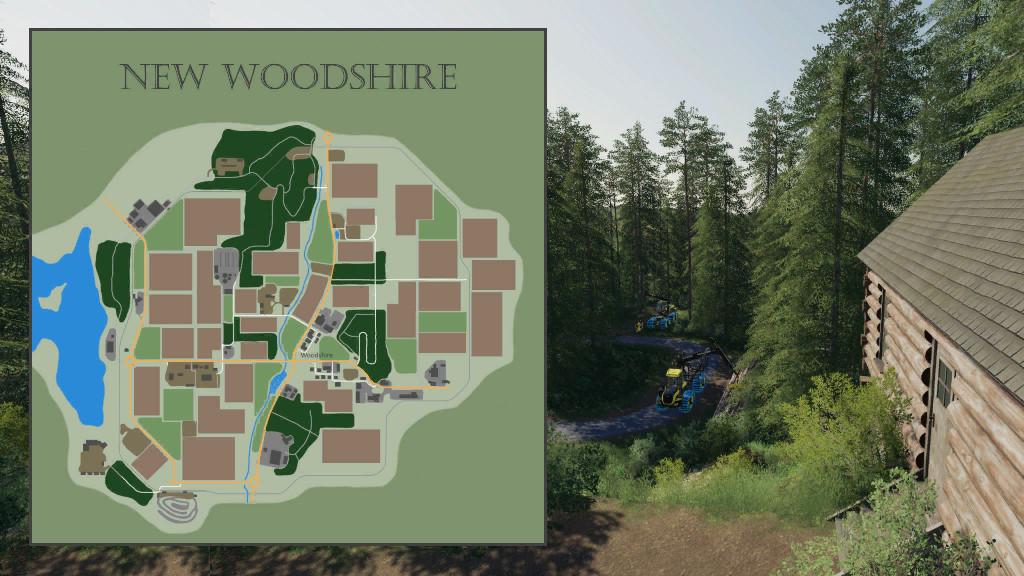 Welcome to Woodshire, a small town in the north of America. On various farms, cows, pigs, sheep and chickens grow up here between mountains and forests.
The people living in Woodshire appreciate local produce, so the fields need to be cultivated and the animals fed.
In addition to agriculture, forestry is a large part of the economy in Woodshire.
The large spruce- and fir forests offer a lot of work for the woodcutter.
a little hint: In the multiplayer all preinstalled placeables(stables, farmhouse …) belong to the first farm. If you want to play without them you can remove them, delete the farm and create a new farm.
So you have a normal multiplayer start.
Credits:
Redkeinstus/RitchiF