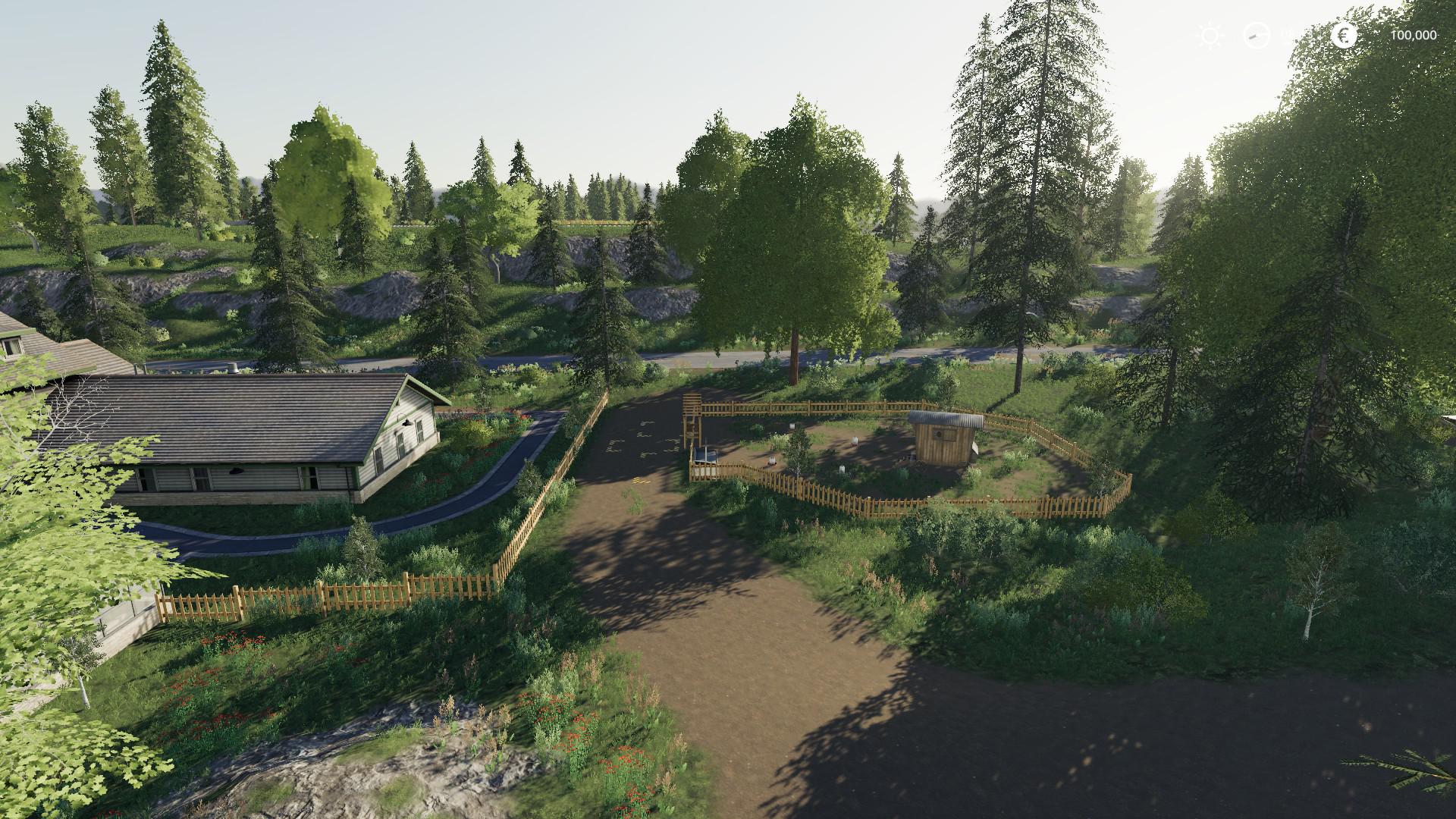 This is Goldrest map 19, converted from FS17.
– This map includes all Farming Simulator 2019 features.
– Preplaced animal pastures (cows, sheeps, pigs, chickens) in original FS17 places. Pastures can be sold.
– Preplaced farm house that can be sold.
– Train system.
– Missions.
– Sell points like were in FS17.
– Buying stations for manure and liquid manure
– Seasons Mod ready. Texture of bushes change color depending on season. Decofoliage change color over winter also.
Credits:
Celobuki