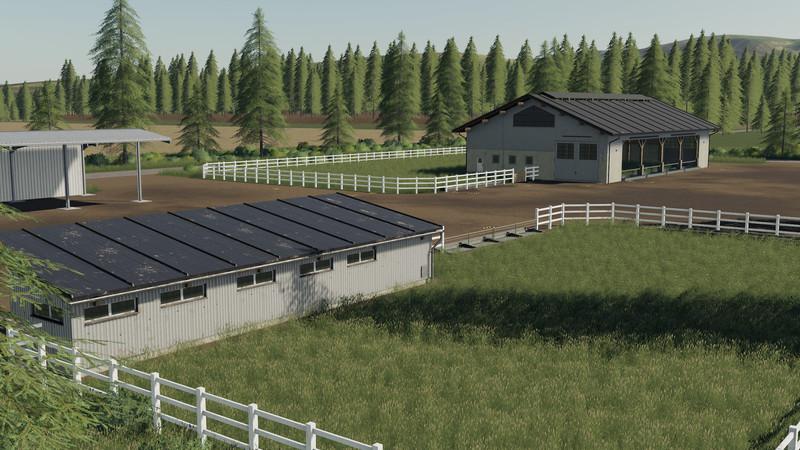 https://youtu.be/tBrTxQgJ4qs
Welcome to Mountain View Valley. This is a fictional map base on large, open American farms. Within this map you should find lots to do, with all the features of Farming Simulator 2019.
You should find this map to be very worker-friendly, with many large rectangular-shaped fields.
The map includes features such as:
– Custom placeables including; farm silos, farm supplies, houses, sheds and animal pens.
– 21 fields of varying sizes
– 10 different sell points
– Pre-placed farm yard and animal pens for New Farmer mode.
– Large forest area available for purchase
– Fully functioning BGA with dump pit style sell point.
– Empty flat areas available to purchase for placing your own placeables.
Credits:
Tango
Download MOUNTAIN VIEW VALLEY map