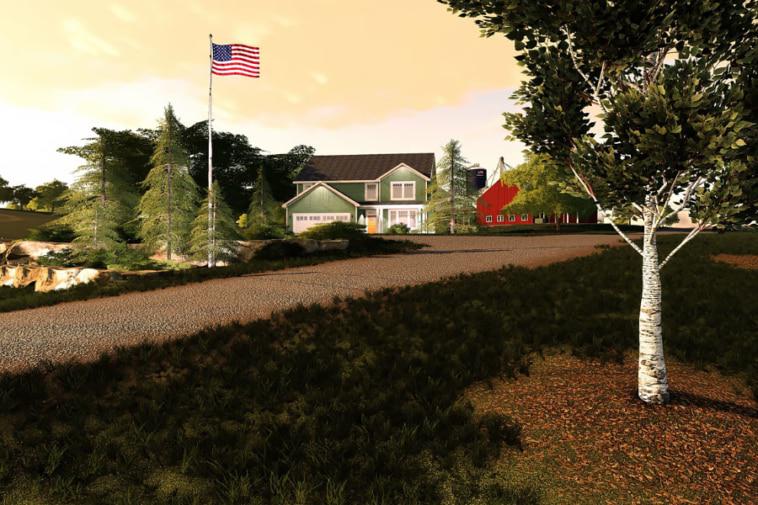 The map of Medicine Creek Farming Simulator 19 is about to end. It is a map based in the USA, Made by the guy who also created the very popular No Creek Farms for Farming Simulator 17. The creator is working hard to prepare the new map for release in late January.
The map has gone through tests, eliminating some small bugs, while some new elements have reached the map.
Multi-angle terrain, more crops
The new map has many interesting features. It will include terrain from multiple angles, making fieldwork appear more realistic. There will be dynamic mud in some small areas, along with ditches surrounding the fields and areas where the soil has been eeled.
Other features:
Alfalfa is a new crop for livestock.
You can feed the cattle of both corn and soybeans.
The destruction of crop stubble is one thing.
Cattle walk in mountainous terrain.
Ready for the seasons
The Medicine Creek FS19 map is ready to work with Seasons. It will also be one of the few park-ready maps that have custom vegetation textures for each season. The author is also making a custom GEO mod for him.
Of course, you can enjoy the map without using the Seasons mod. And just so you know, there will be no AI traffic with the initial launch of the map.
Credits:
No Creek Farms
Download MEDICINE CREEK FS19 (US) map