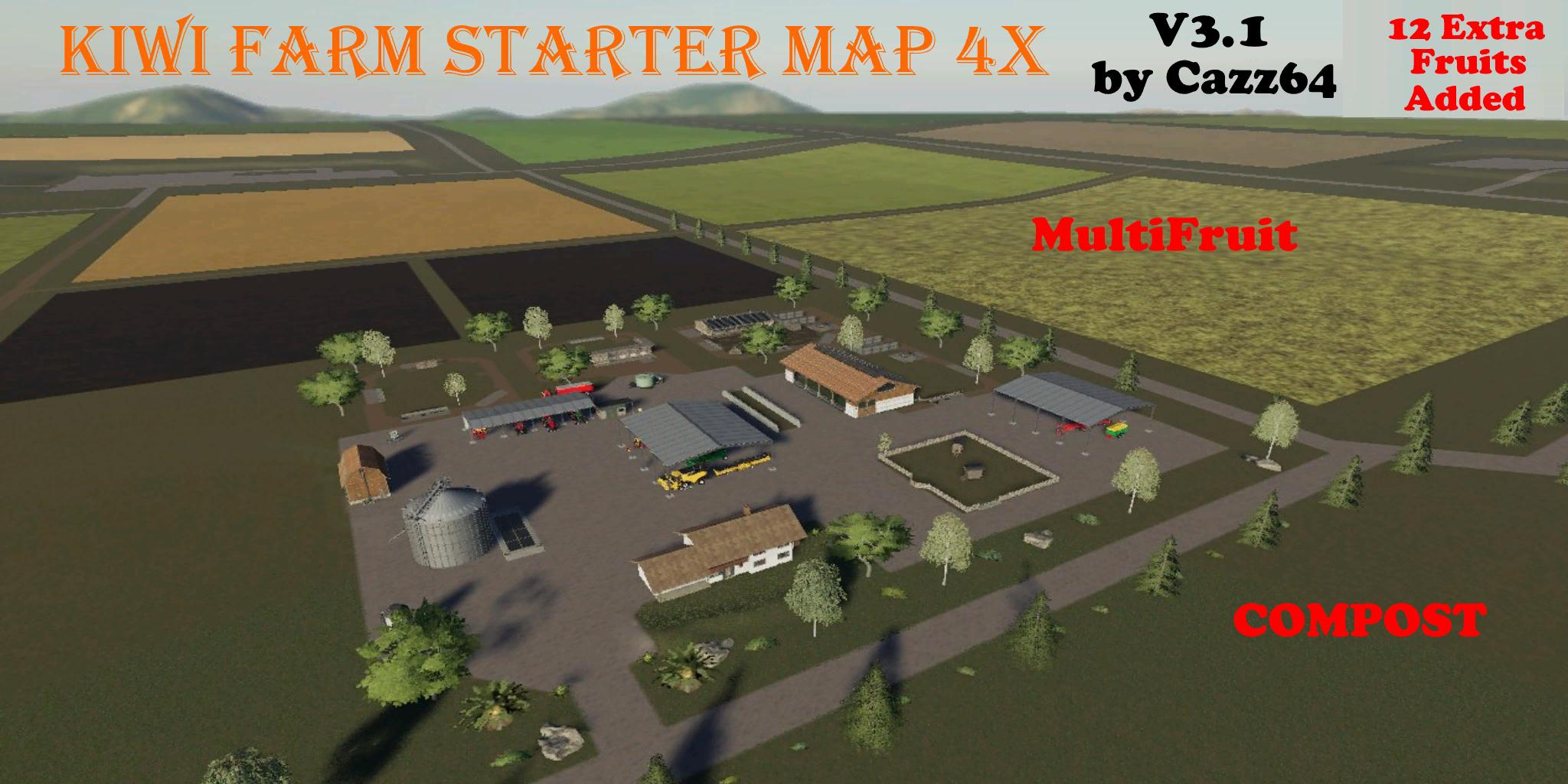 Hey guy's. After a lot of requests I decided to give Kiwi starter farm a major update without taking any changes to the way it was intended. I have had this released on my facebook group page for a couple of weeks now and feel it's ready to go out to the public now. I have joined forces with three other guys and known as the collaboration. This way we will now be doing maps that have different styles and I feel it will benefit everyone. Thanks to Johnny from JNJ, Perran (Old Aussie Guy) and JD for his help including Video's.
Ok guy's, I have added compost into Kiwi Farm starter map. You will need Neale Green compost
place-able mod to be able to produce compost. I have made it's own compost sell point.. You use the manure trailer spreader on your fields. The only thing is you cannot have settings where AI helper buys as it spreads on field. It will only work with AI helper as you use it.I added farm silo into the map so no need to unzip any files as this has compost added to it as well. hope you enjoy it. Big thank you to Papa smurfs Compost mod.
Credits:
Giants, Cazz64
Download KIWI FARM STARTER MAP 4X map