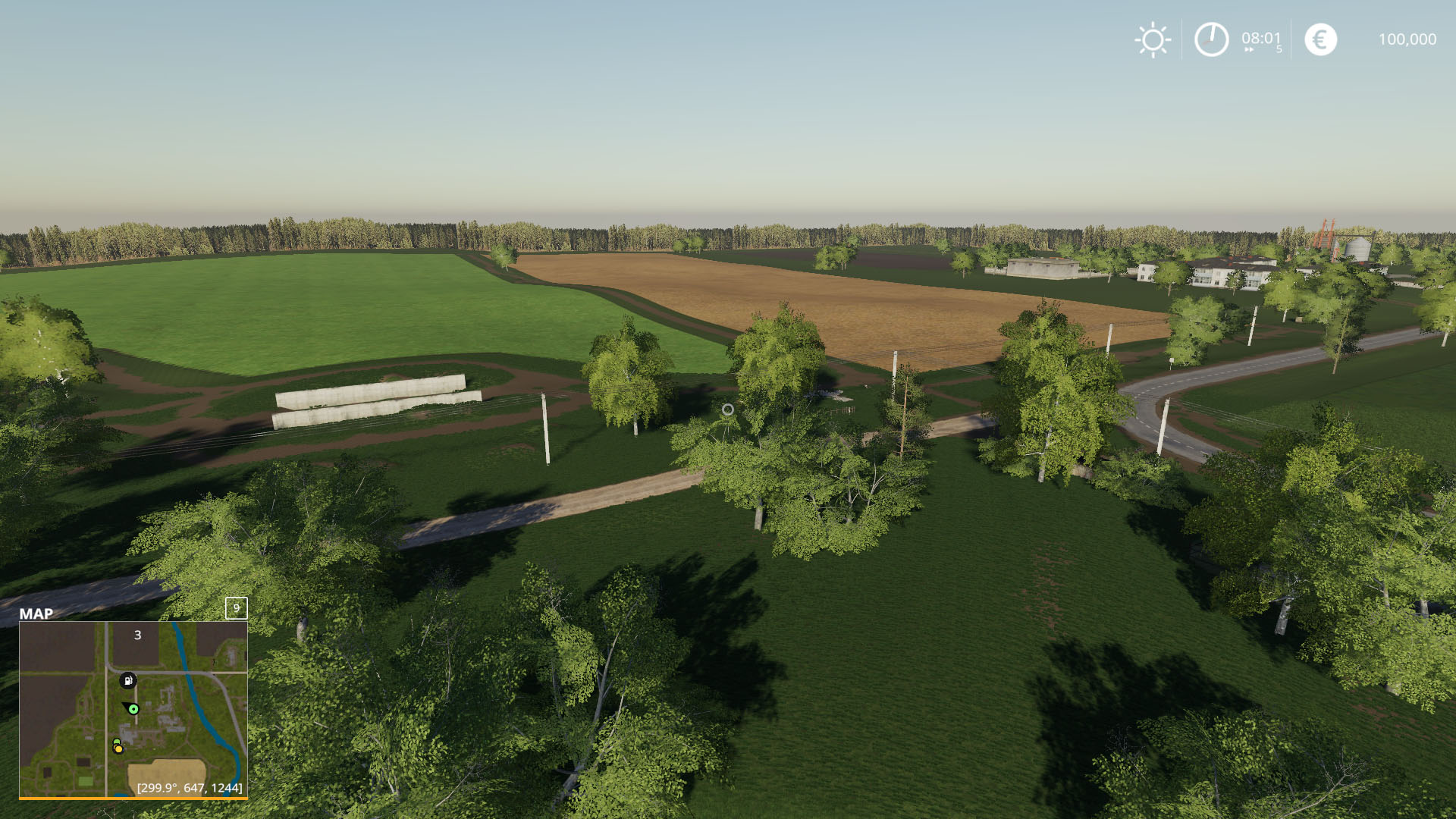 Envelope map "Buhalovo" in Farming Simulator 2019
1. The map is marked up so that if you want, then buy the fields, you want to buy and around the territory.
2. Added crops such as hops, tobacco, onions and carrots.
3. Under root vegetables there is a separate storage (there are icons on the map)
4. The sand is registered, while in small quantities, so apart from selling it there is nowhere to go, in the future we will expand the quarry (there is a sign)
5. 2 points of sale of sand.
6. There is also bga.
7. Cowsheds, chicken coops, pigsties and a pen for horses already come with a map, but you have to buy land under them, otherwise you can't remove the dirt from them from the feeders.
Credits:
Kill_Black