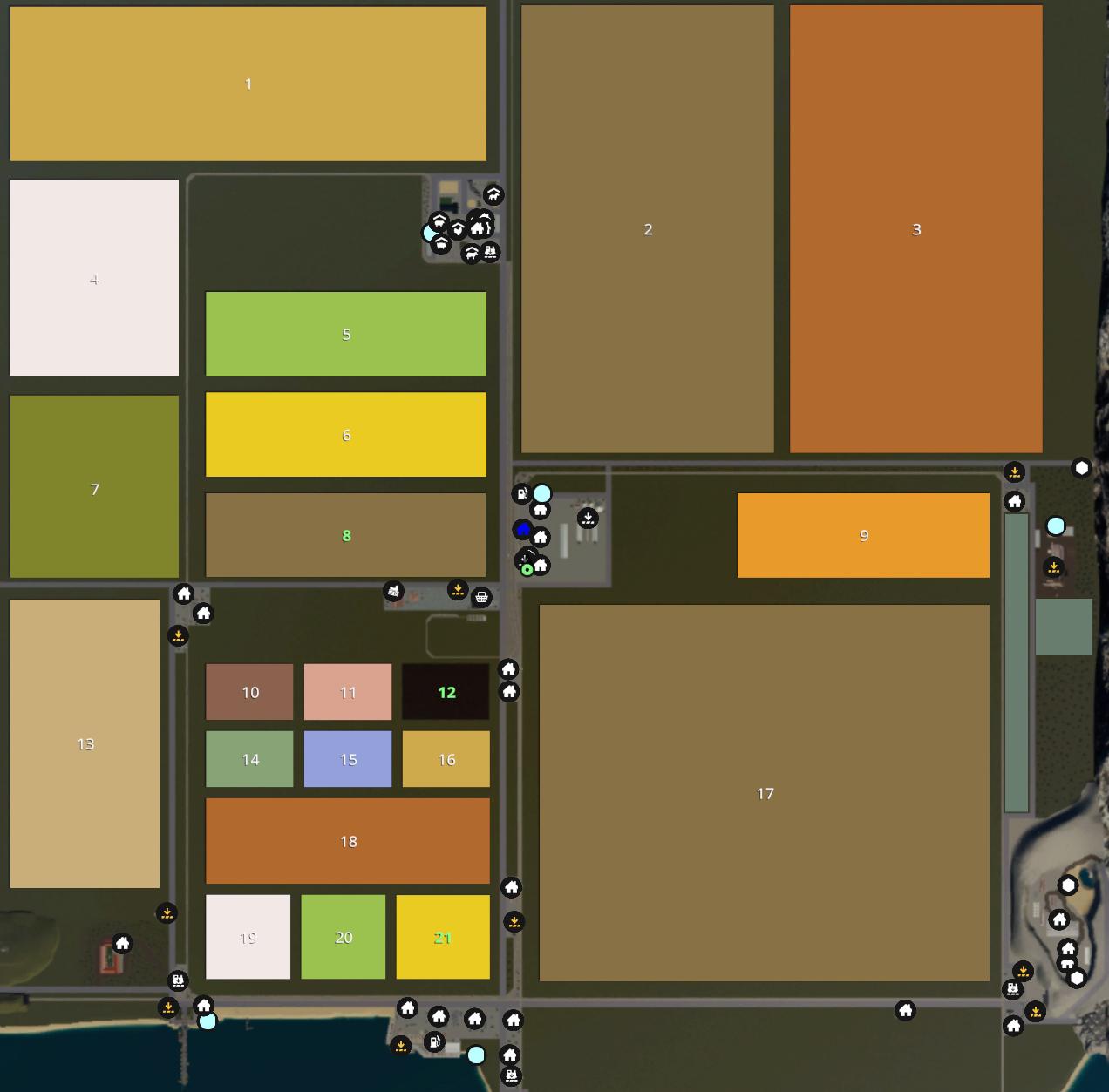 Basic Informationen for the Yogiland map:
– 4x map, square, flat, good … no useless collisions
– 21 fields, huge ones ranging from 15 to 534 acres
– 11 additional fruits: rye, spelt, millet, hops, tobacco, onion, carrot, cabbage, red cabbage, lettuce and asparagus
– 10 selling places
– 5 buying places: ore, holy water, limestone, farm silo and gas station
– 27 production sites: mashed potatoes, carrot juice, flour, bread, beer, diesel, fertilizer, liquid fertilizer, tomatoes, gold ore,
gold, hay, lime, ketchup, cake, coleslaw, forage, pellets, herbicide, seeds, pig food, sail, milk, silage, insence, cigarettes, sugar
– SeasonsMod ready
– Railway system: 4 trains on 2 tracks, many selling places and production sites connected, additional 4 deco-trains
– Reasonable starting setup regarding fields, vehicles and farm storage while starting as 'New Farmer'
– German, identical map version available on Discord
PLEASE READ THE README.TXT INSIDE THE MAP.ZIP FOR FURTHER INFORMATION !!!
Credits:
mapper: onkelyogi
Beta-Team english version: Nick The Hick, Papa Smurf, Dixie, Michael B., John, Morpheus, Dean, Dragon, Jason