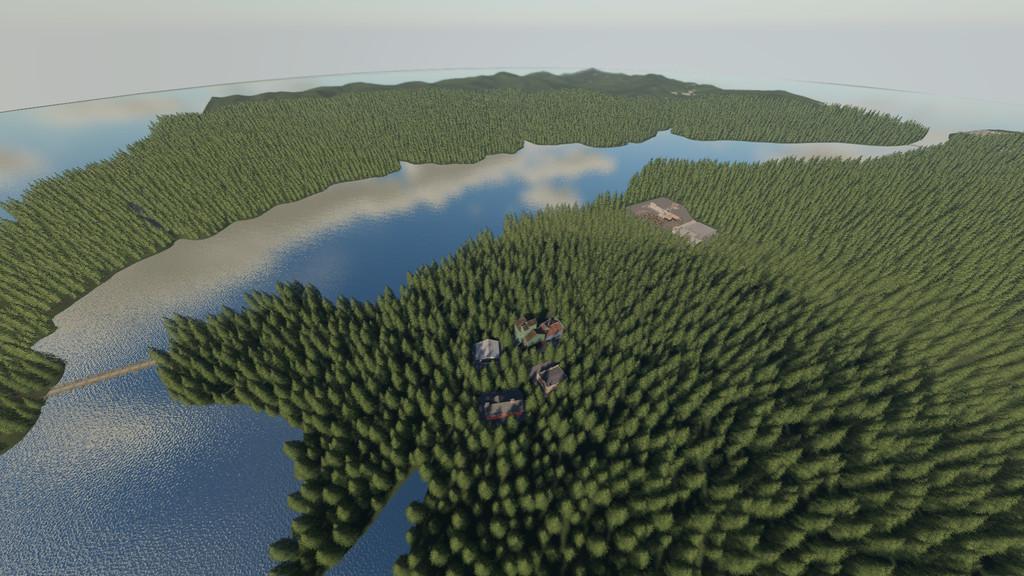 Primarily made for forestry, this map also has a farm sell point for players that would like to work the land.
There are no primary roads on this map, however you will find small trails to show the easy path to take.
It is your decision how the roads should be placed. In some cases you may need to use the terrain tool to smooth the land and add road textures.
Credits:
Catalyzer Gaming