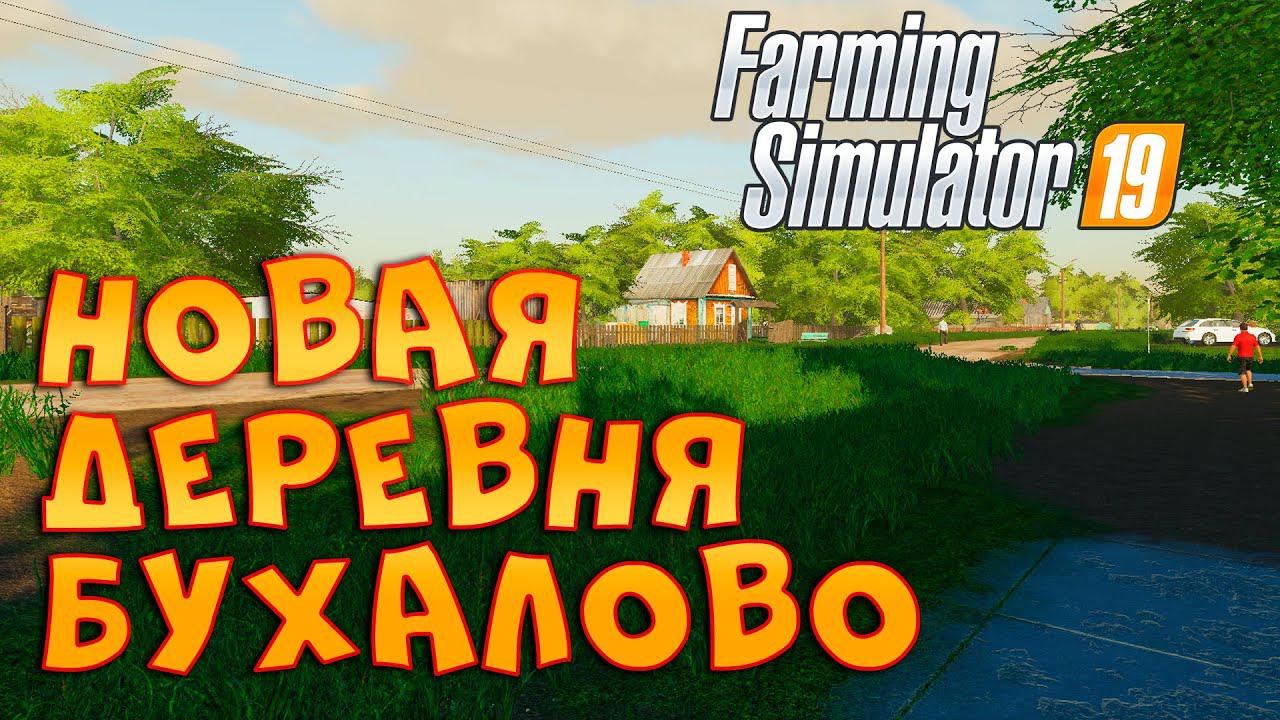 Mod maps Bukhalovo village is an updated version of the famous map for FS 19.
Now you have the opportunity to develop your farming in the Russian outback, in a flat area surrounded by many forests.
At your disposal 12 fields, 2 farms and 2 villages.
New crops added carrots, onions, tobacco, hops.
Animal pens are preinstalled on the map and in order to grow chickens, cows, horses, pigs and sheep, you need to purchase a plot of land with the chosen pen.
Added additional points for selling products.
Road traffic corresponds to the Russian with Russian cars.
A large forest stands for the development of its forestry in Farming Simulator 19.
The "Bukhalovo Village" card mod is an envelope of the popular FS17 card processed and supplemented by various innovations that distinguish this version from the author's version. Published with the consent of the author.
Card Features
– Map markup. There is the opportunity to buy a choice of field or adjacent territory;
– Added culture hops, tobacco, onions and carrots;
– Added production: sawmill (pallets, boards), potato washing (washing potato packaging), production of pellets (pellets), dairy (cheese and kefir), bakery (bread), flour mill (flour), sand pit (sand). For production work, GlobalCompany mod is required;
– Cattle pens are static. They do not need to buy, just buy a plot and purchase animals. There are all the necessary buildings for the care of animals;
– Added many points of sale;
– Added appliances to the property.
Credits:
KILL_BLACK