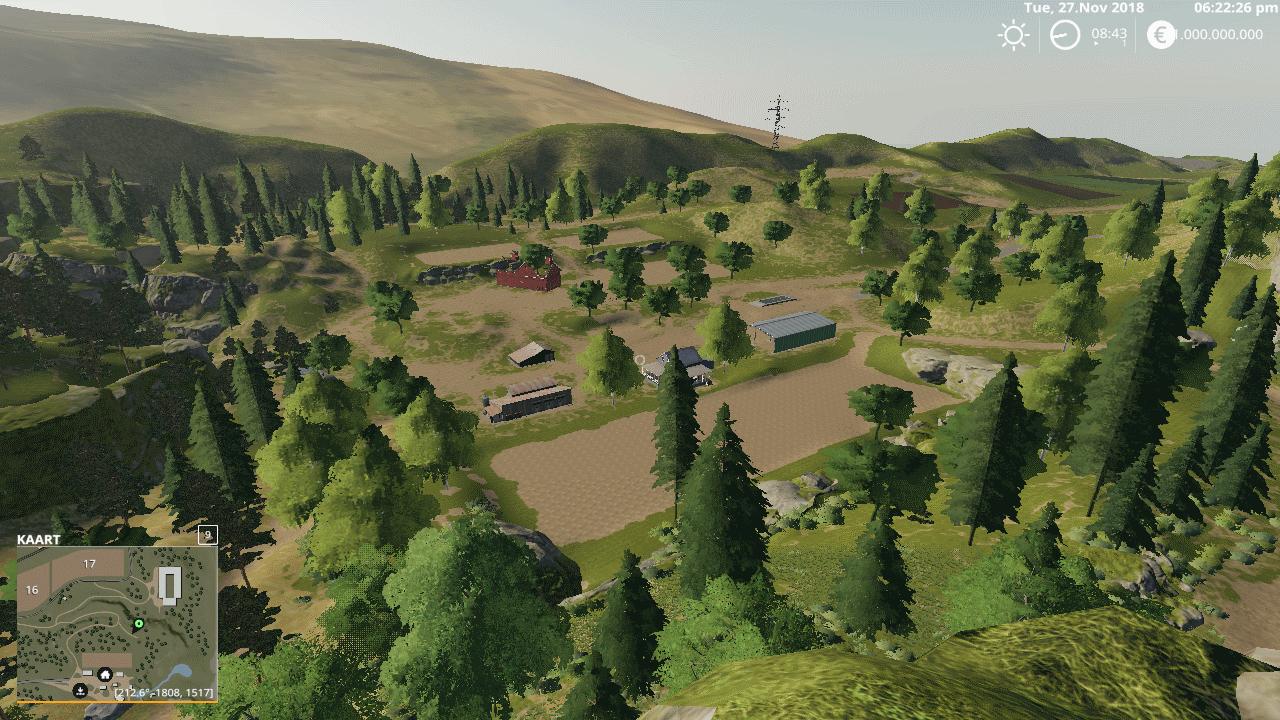 US map Final
Ravenport edit by Barbicha.
Like you can see in the title this is my last modifiction of the US map Ravenport.
This one is more for fixed play of with 2 farms I build, because a added a lot of props and lighting.
Of course you can build another farm some were else on the map if you wish to.
Also I have adjust and tweaked some placeables (all included in the zip file) you need to play this map. Because I have added 9 new fruittypes (Thanks to JB3PC4SALE) to game I have to rebuilt the sellpoint, silos etc.
The fruittypes are alfalfa, sorghum, clover, sundangrass, corn2, tobacco, blackbean, peanut and rice.
Except for tobacco and peanuts of course I made them edible so you can juse them for your animals to feed. You're also can sell them ad the sellpoints and ship them with the trainsystem.
Credits:
Giants / Barbicha