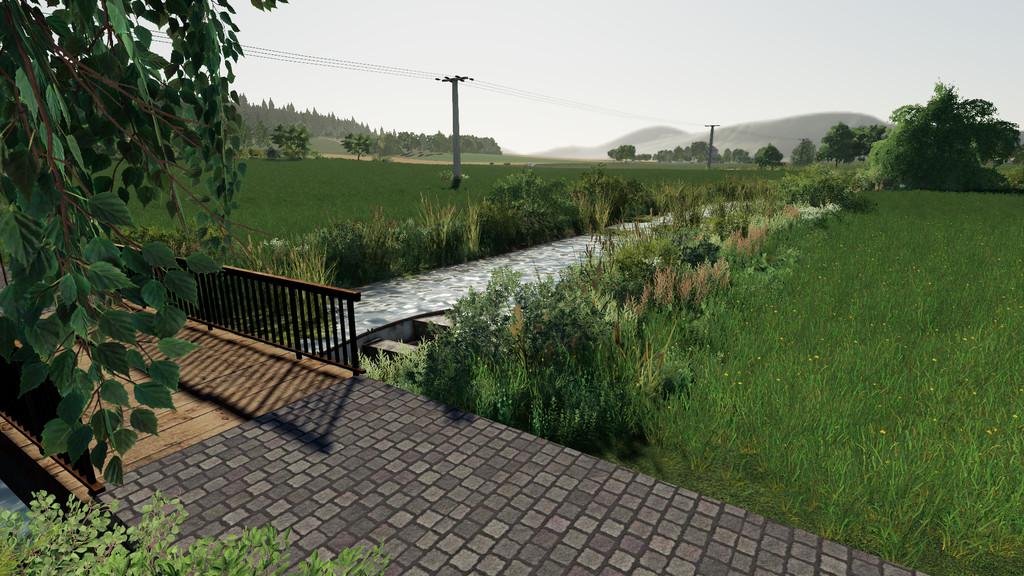 Welcome to Franconia!
Discover Franconian agriculture with this realistic replica of Ungetsheim.
Farms a total of 74 fields and 71 meadows along the Wörnitz. Whether small or large machines, everything is possible in Ungetsheim, so everyone gets their money.
If you do not feel like farming, you could spend your time in one of the two forest areas designed with great attention to detail and pursue forestry.
One of the three farms has already been built. The other two farm areas in the village can be designed according to your own wishes.
On this map, the new fruit textures "Forgotten Plants" were installed by Eribus. In order to be able to plant trees, the mod "More Trees" is needed by the LS-Modcompany.
Many thanks to VertexDezign and the LS-Modcompany for some objects that I was allowed to block!
Needed mods:
Composite Machine Sheds
Old mashinery shed
Fuel Station
Credits:
Butarinur