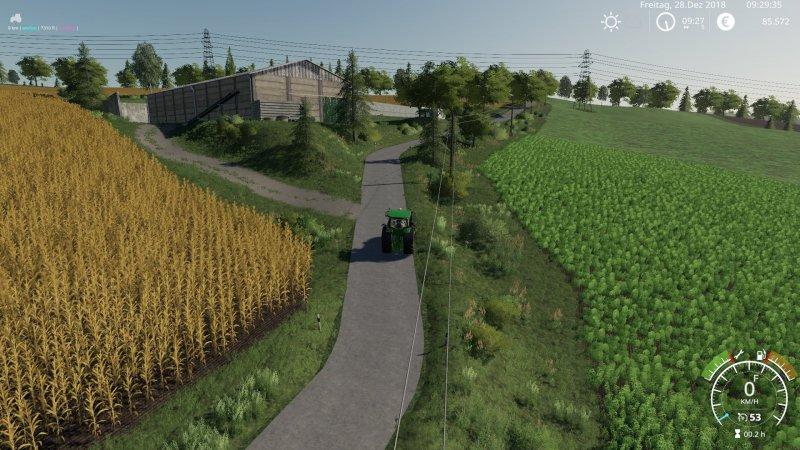 We are located on the edge of the Thuringian Forest, near the town of Bad Lobenstein.
The landscape is hilly and from 500-650m above sea level.
The area is characterized by agriculture in the GDR. That big fields without a lot of bells and whistles.
The selected image section actually corresponds to a 4-fold map, i. Feld13 is in the original over 73ha. The field shapes are roughly the same as the original, and it is not a rectangular one. Fortunately, the new helper in the LS19 copes quite well with the fields.
There are 29 fields that are between 0.9ha and 18.3ha in size.
For friends of forestry there are huge forests with thousands of trees, all on the map are fellable. The wood can be sold at the sawmill or at the loading yard.
Water is available in all waters, it is basically free.
Cows and chickens are already firmly installed in the yard. The sheep have their pasture outside again.
Credits:
Giants, EL Ulem
Download Thuringer Oberland map