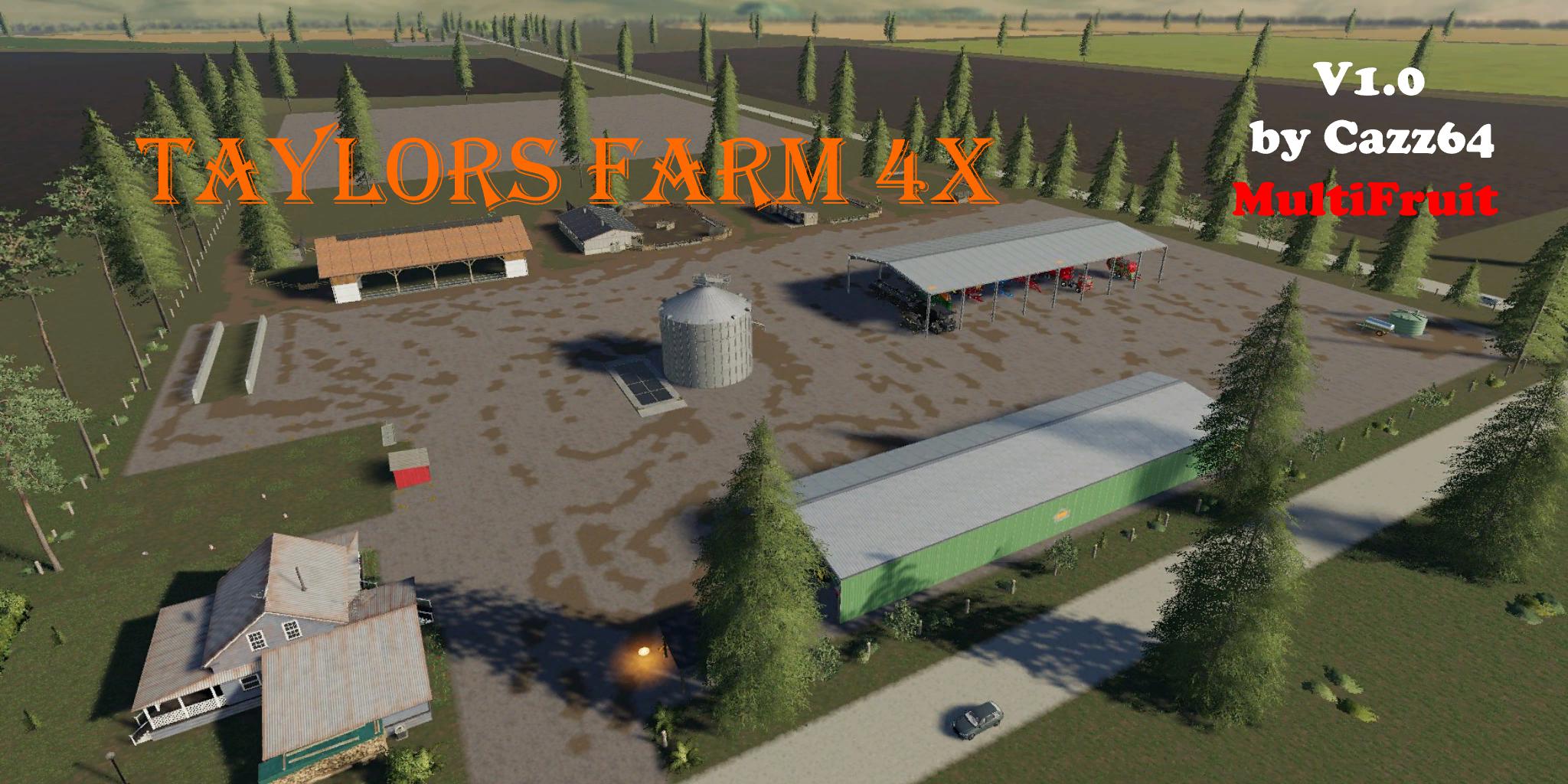 Hey Guys, Here is Taylor's Farm 4x Multifruit as requested. I hope you enjoy it as much as I did making it. Once again Thanks to James Darrell Watkins (Kentuckian JD) for testing the map and video. Mike Grainger from GBG Modding for his mods and helping me solve some errors that were in the map. Pappa Smurf, Doug Westland and facebook members for testing and helping me out. Give these guys above a shout out as It takes a lot to build maps, so the help they give is much appreciated.
NOTES:
1.Farm silo has been embedded into the map so no need to unzip anything. (Doubled silo capacity as requested)
2, There is a barb wire fence and hedges added to main farm but can be cut down if you want to, same as rest of hedges around edges of the map.
3. It has the place anywhere mod added to the map so no need for this mod.
4. Roads and sell point roads have been widened for truck access.
The rest I'll leave for you to discover.
Fixed field 12 & 24
Credits:
Giants, Cazz64
Download Taylor's Farm Multiftiut 4x map