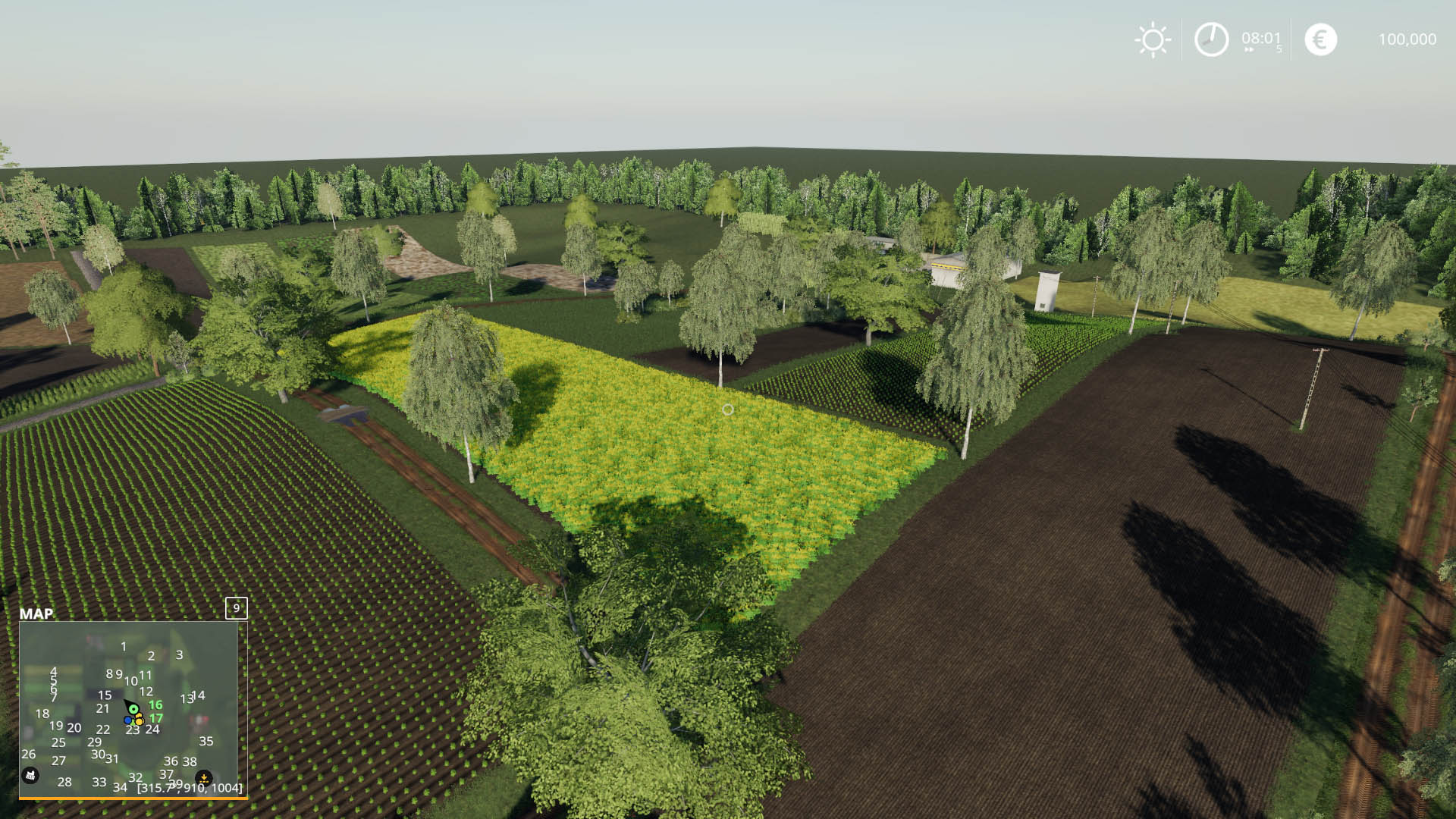 A few words about the map
On the map (next to the purchase) there is an empty LAND, which is intended for breeding animals, so you can breed all animals on it. There are no points on the map where seeders and sprayers can be filled, because they are in the BIG BAGI store and they are there to use them.
What does the map have?
– 2 farms,
– 40 fields and 6 meadows,
– Areas bought,
– 2 forests,
– Sad,
– 1 Purchase of Cereals,
– Cattle Buyout,
– Shop with Machines,
– Machines for start,
– Machine reset,
– Doors and gates opened on the mouse,
– PDAs,
– Varied area,
– Relatively clean log (except 2 errors),
– and much much more!
Credits:
Puma145 & Olek09