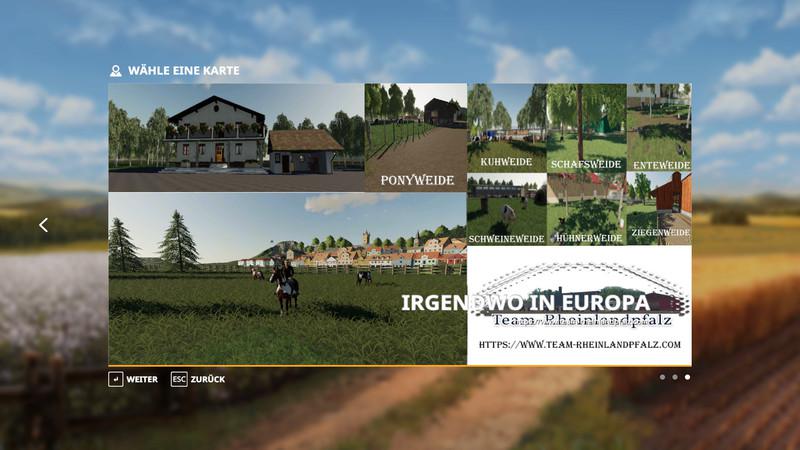 Moin folks, let the games begin 🙂 With the new Irgendwo_in_Europa 4gang Map Multifruit you have the perfect map for exciting LS19 days.
So then you need the following mods to play the map:
Season mod
AdBlue package
GlobalCompany
Multifruit: In addition to the normal types of fruit, there are onions, carrots, rye, spelled, mixed cereals, millet, poppy seeds, alfalfa, sorghum, strawberry, clover and hops.
These mods are highly recommended: FS19_moreTrees FS19_AnimalPenExtension
There are currently no usable productions, the buildings are already on the map and are only secured with barrier tapes. There are also some free places where something is missing
For those who want to play in multiplayer there are three construction sites on the map and there are also some forest areas on the map
There are currently three points of sale on the map, the BGA can be bought and there is also a small Lucerne field.
Credits:
team-rheinlandpfalz/markus
Download SOMEWHERE IN EUROPE 4X MAP