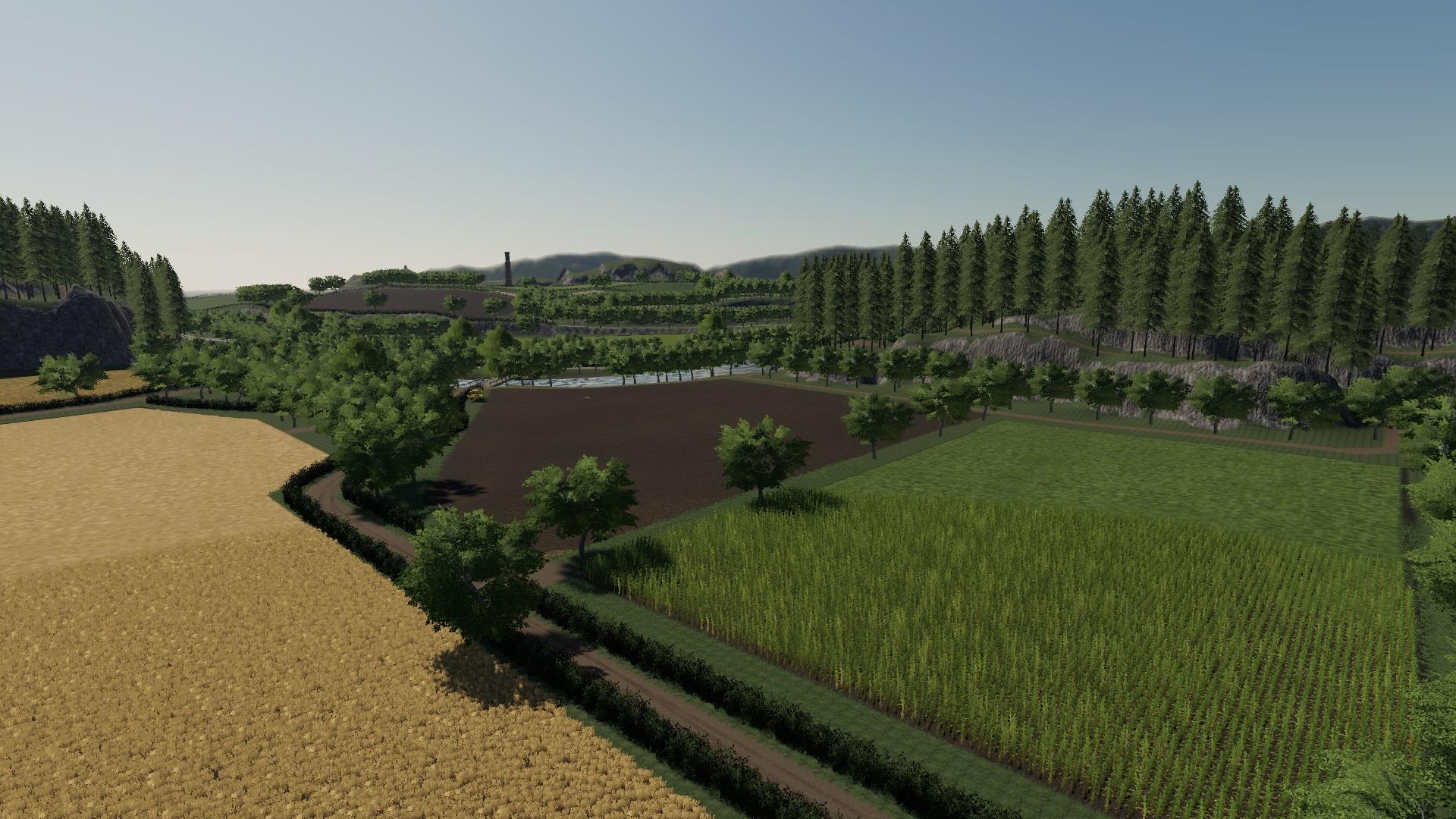 As a young teen your dad noticed your lack of interest in farming and at the age of 18 after an intense argument you moved into the city. Several years passed since you last spoke to your dad, but one night you received a call saying your dad was on his death bed and was asking for you. Out of respect you went only to find out your dad wanted you to take your rightful place at the farm. In short your dad wanted to make sure the farm remained in the family and he didn't care how you did that as long as the farm wasn't sold or lost. Little did you know how bad the farm had been hit with financial issue's both with the bank and the lack of funds available. Looking through the logs you found over the last 3 years almost every field and most of the equipment had been sold to cover the ever growing debt. What's more you found a notice from the bank stating you had One year to pay off the debt or the farm and all the equipment would be repossessed and sold at auction. Looking further through the logs you found a sealed letter addressed to you, it was clearly old.
In the letter it stated how much your dad had wrestled with his emotions for letting you leave all those years ago and how he wished he could make up for the paste. He had wanted what was best for the farm and never took into account what was best for you and he had many regrets for not sitting down and talking those dreams of yours with you. As you continued to read the letter you could feel your eye's begin to fill up with tears. You look out the window as the Rooster crows thinking back to the sounds of the animals and vehicles moving around as your dad and his employee's began work. With emotions running so high you can't help but smile at some of the things you remember and in that instance you say to yourself you owe it to yourself and your dad to make sure the farm remains in your families name.
Its been 6 years since you took over the farm and through most of those 6 years you was just about keeping things together, unfortunately for many of the other farmers around the area they had to sell off their farms and watch as they was turned into all sorts of things. You was determined not to let this farm suffer the same fate, and 4 years into taking over the farm you managed to appease the bank and you have been on good terms with them since. Last year your dad's friend approached you with an offer of 50 dairy cows. You hadn't been interested in a dairy farm, but you remember how much your dad loved the cows he had and the farm had almost everything in place already to see to the cows needs, it was a no brainer and the bank was more than happy to loan you the money all be it enough for 20 cows. The bank might be happier with you, but not 3 quarters of a million happier.
Riverview feature many buy able plots ranging from farmland with 48 fields of varying sizes and shapes and a mass amount of forestry area's of which there are over 13000 tree's more than enough to cater for the hardcore loggers out there.
Change Log:
* Most buildings at sell points changed from the older models.
* Bridge to the village on the island changed for a new model.
* Many tree's changed with many new ones added.
* Farmer Mode starting conditions changed, now get a lot of equipment as well as a whole farm with animals and fields to see to.
* Store reset/spawn point for vehicles pulled away from shed to give more room behind it.
* Buyable plots updated to allow for buying many single fields but also expand a little easier.
* Fixes missing end post for a fence type.
* Fixed floating tree.
* Fixed grass missing in some locations.
* Fixed woodchips jump to point.
* PDA updated.
Credits:
* Luke159
* Giants
* FS-UK
* Silvio-Smoke
* FarmerYip
* Decker
* sandgroper
* MultiMikie123
* akuenzi
* Farmi
* modelleicher
* TwistedGA
* nlinetec
* ccs101
* Hoot
* Marhu
* MrMrfiks
* Funky
* JohnDeere1952
* Dorset
* Locke_SB
* NLD Farmers
* robbie/rwm
* NI Modding
* teccer
* wolfythewolf
Testers:
* Karla
* Kevin.P
* Frito
* Rambo
* Zombie
* Marty
* MrMrfiks
* Drako
* Bipolar Prophet
* Moondog
* Farmer Dad
* Zig Zag
* Reefy
* Peter
* Travis