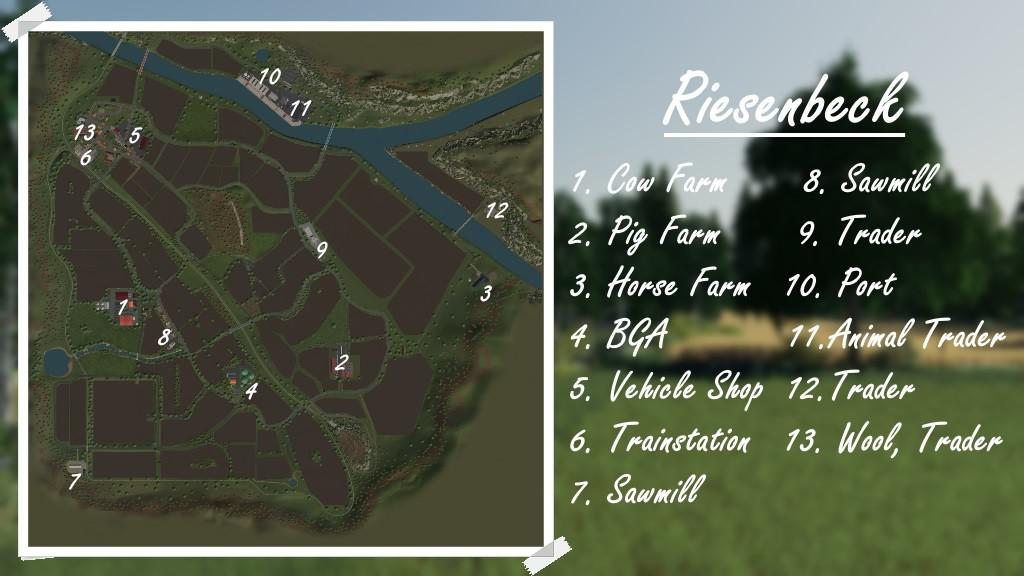 Riesenbeck an idyllic landscape is waiting for you.
The map has a cow farm, pig farm with BGA, horse farm and a large BGA.
The train brings your goods safely and quickly to the village, to sale. But the sawmill also benefits from the direct rail connection.
There are plenty of fields and meadows that you can plow. And forests are native to Riesenbeck.
At the start you have all the buildings, there is an extra default items file in the Ls-Modcompany forum, which allows for an MP Savegame, with all buildings and farms. 1.Cow farm, 2. pig farm, 3. horse farm and 4. the biogas plant.
Credits:
0maxi0 & LS-Modcompany