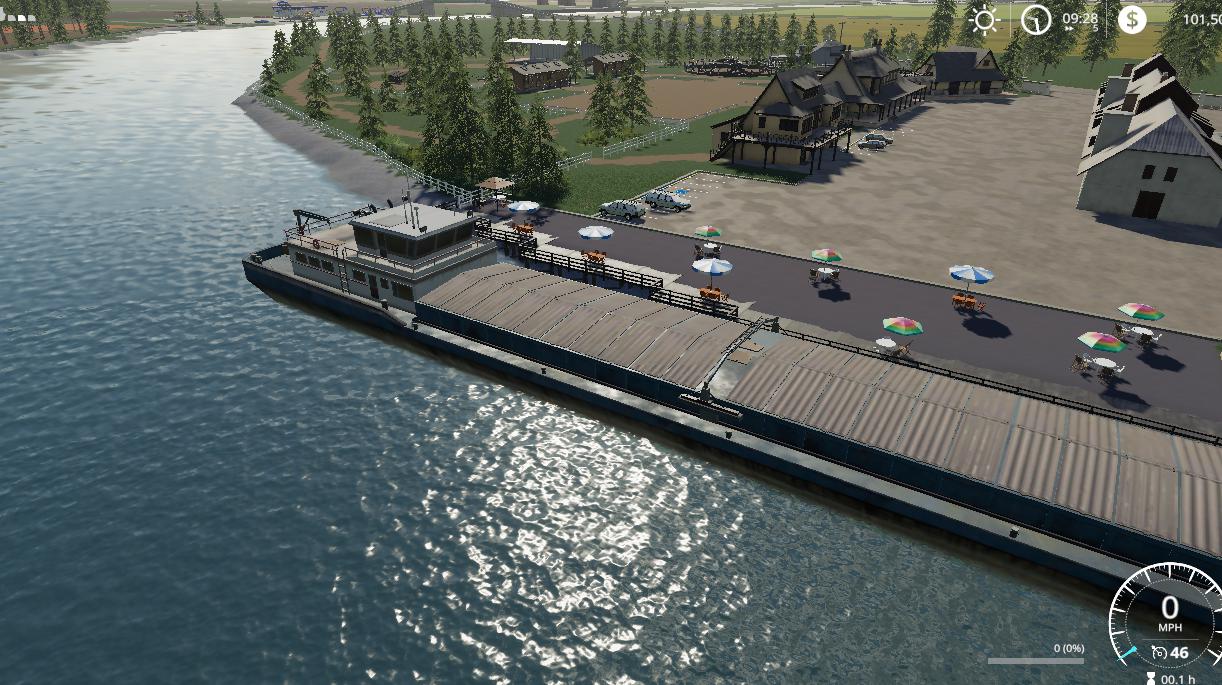 WARNING 1: You must start a new save game
WARNING 2: If playing with seasons, you MUST use the custom Seasons Mod included in the zip file, the in-game seasons mod will crash the game.
WARNING 3: All future updates and placeable factories will be released on the closed facebook page only and not on any modding sites.
I present you with the map FS19 Ricciville.
Map was built to honor the Ricci Family. My maternal grandparents had 16 children. Yes my mom is one of 16 children, the family reunions were awesome. Lets honor: Grandfather Samuel, Grandmother Lucia, Uncles: Angelo, Tony, Sammy, Donald, Johnny, Jimmy, Pete, Lou, Bobby, Mom: Elenore, Aunts: Rosie, Lucy, Antonette, Louise, Mary, Jean.
4X map built on the blank base provided by Dajnet Mods ( Pleasant Valley Maps). Thanks to Dave and his map class videos.
Map contains the following: 2 trains; 1 barge; 59 fields; 2 BGA's; 3 forests: 16 custom sell points: 21 water fill triggers; 133 farmlands to purchase; working traffic and pedestrians; Standard fruits plus Sorghum, Millet, Rice, hemp, Coffee, Cranberry, Hops, Carrot, Onion, poppy, Mustard, Peanut, Rye, and Clover.; Product to mine containing a few hundred million liters each of the following material: Stone, Coal, Salt, Silt, Gravel, Ore, and Sand.
Custom transport missions.
Map is built to use the placeables and factories as Dave with dajnet creates and releases them.
Credits:
Oldman102