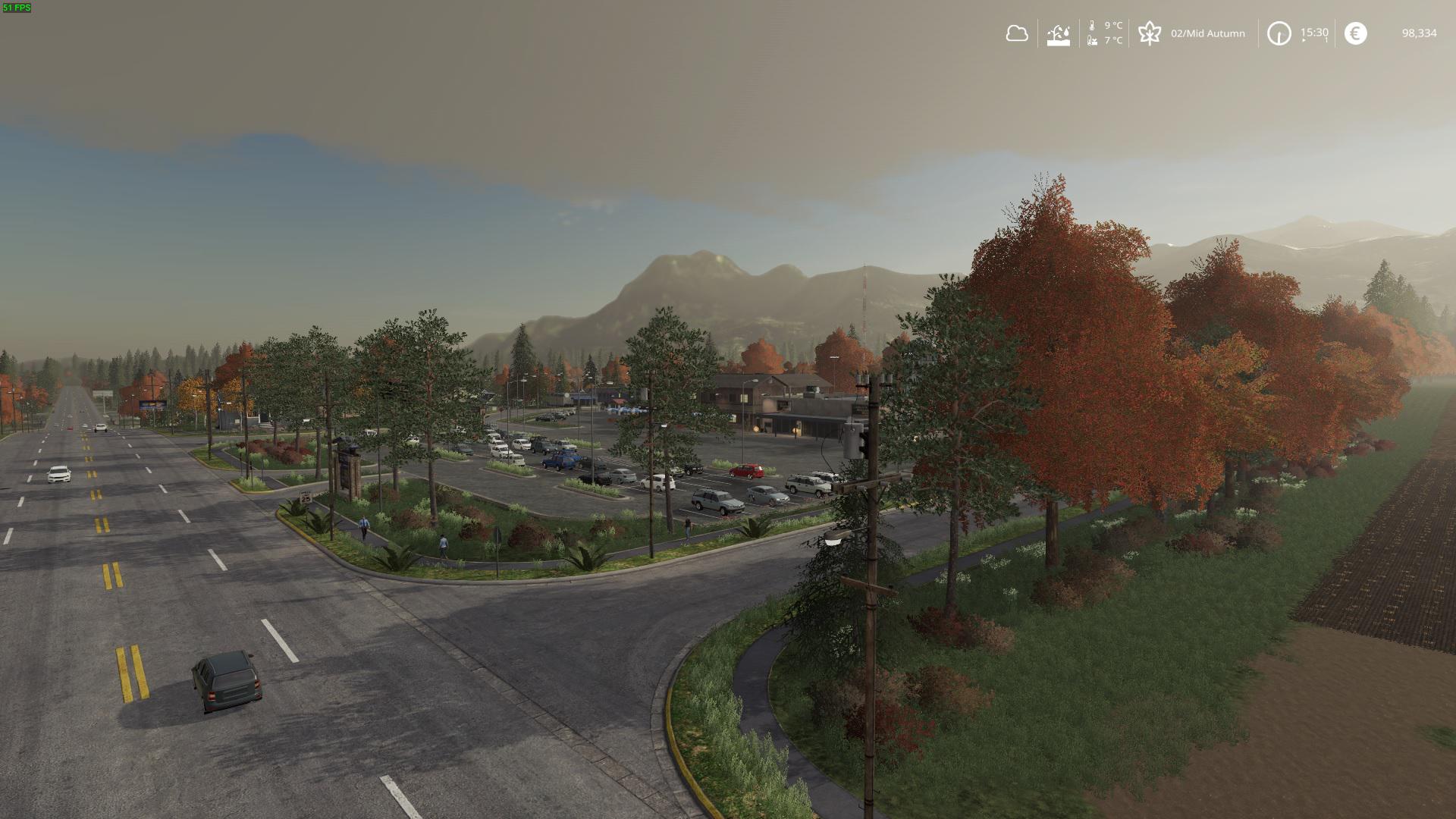 https://youtu.be/mKkYkTu3PXc
– This map includes all Farming Simulator 2019 features.
– Full seasons support with many extra featurs (bushes and Deco Foliage change color over seasons)
– Animal pastures (cows, sheeps, chickens) built into the map for New Farmer game mode. Pastures can be sold aswell.
– 17 fields, small to big
– 8 sell points for grains,sell points for tomato and sugarbeets, eggs, bales, woodchips, sawmill, and other places
– Almost every building with FS19 textures.
– Train System
– Missions – field jobs and transport missions included
– Buying stations for Manure and LiquidManure.
Credits:
Stevie is the creater of this map and has given me kind permission to convert it over for you…. big thanks to him.
Download PINE COVE FARM 19 map