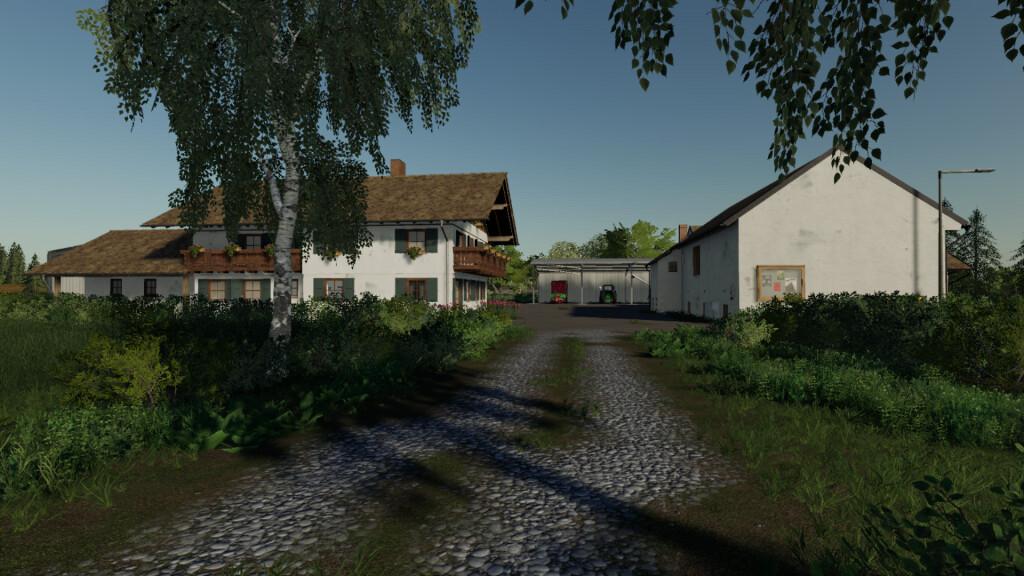 There are now a lot of beautiful placeable buildings and objects in the ModHub.
So I made the decision to use a version of the Oberkrebach map modular yard (MY).
The map is aimed particularly at users who would like to design their own farm.
In the "New Farmer" mode you can sell all buildings on the farm.
Animals do not start in any of the modes.
There is enough space to place a complete yard.
Added bushes and decoFoliage to mode Landscape.
Propagation grass built in (renewable, crop grass frame, swath laying grass)
The card offers:
22 fields,
5 meadows,
5 sales outlets,
2 forests for forest work and
a BGA
A beautiful landscape is waiting to be discovered by you.
Credits:
RitchiF