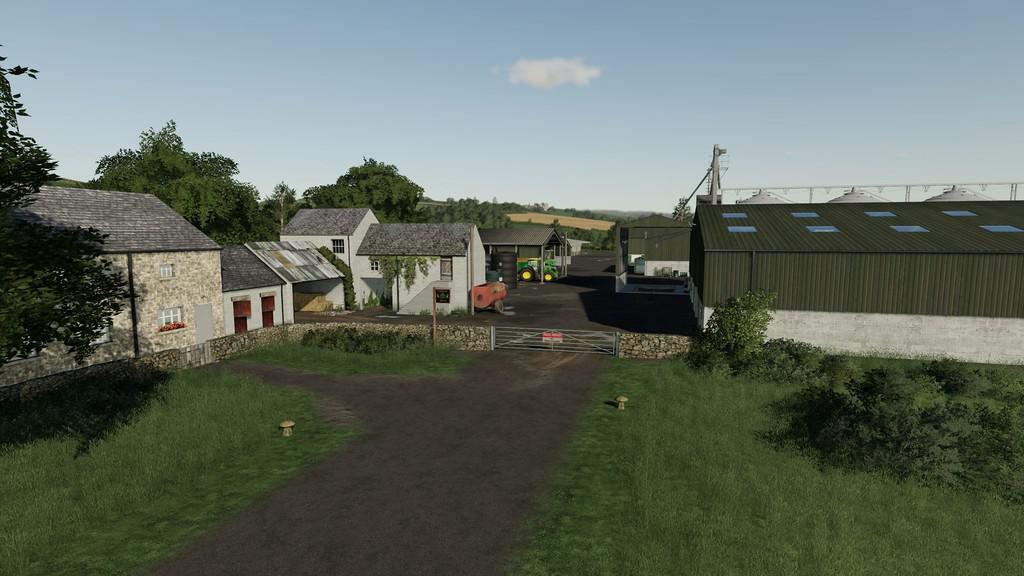 Welcome to Oakfield Farm. This map is based in Gloucestershire uk.
– This map includes all animals built into the map.
– Two farms (Cows and Sheep) (Pigs and Chickens).
– Realistic map with everything from the real life area modelled and positioned.
– New plough texture.
– Detailed interior farm house
– 3 sell points,BGA etc.
– 47 fields small/medium/large which are all to scale and correctly positioned from real life.
– Real google image PDA map.
– Over 100 models made by myself.
– Forestry,sawmill area and missions all included.
– Various custom sounds across the map.
– Multi terrain angle (pc only)
– lighting 1.1 tweaked from marwell to combat shadows being to dark.
Credits:
Oxygendavid and Wee Mucker for my edits to the map