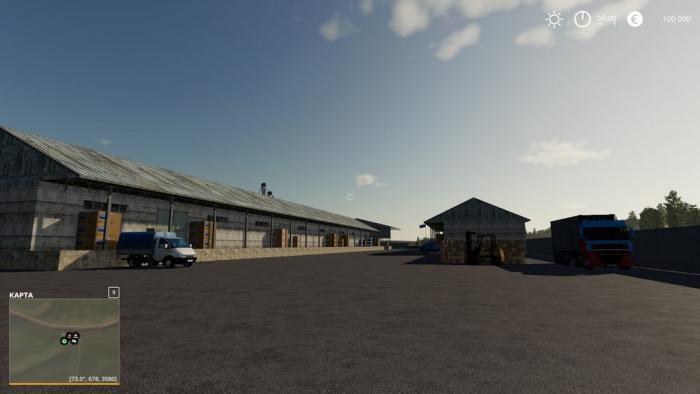 New building map for Farmer Simulator 2019. Size: 4096 * 4096.
Features:
There is a shop, points of sale, warehouse.
Bridges to be built.
One field.
There are also additional crops: onions, carrots, clover, lettuce, cabbage, red cabbage, millet, rye, spelled, poppy seeds, hops, tobacco.
Build a farm for yourself as you like there is a lot of space.
Credits:
WolfTyson