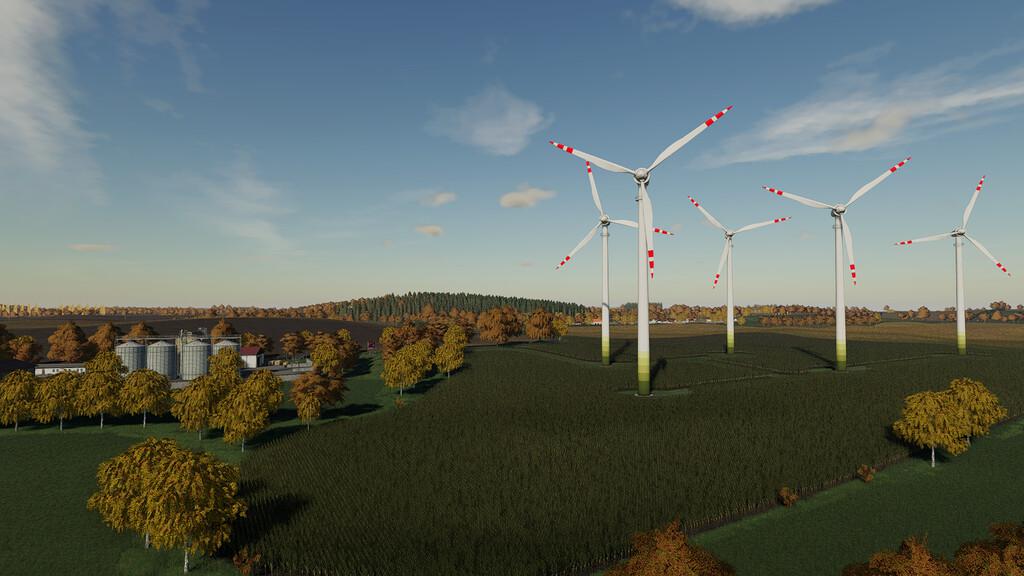 Welcome to Mecklenburg Vorpommern, where the landscape is dominated by large areas and shimmering lakes.
On this 4x map, they take over the fate of the local agricultural cooperative.
They coordinate the extensive fleet of vehicles with the most modern agricultural technology, because the wide fields and meadows require powerful technology.
Features:
– quadruple map (1.171 ha total area of which 932 ha are arable land and 239 ha grassland)
– Seasons Ready
– Manure System Ready
– Corn Plus & Corn CCM Extension Ready
– Multi Terrain Angle
– Additional fruits like rye and triticale
Info: Gates at agricultural machinery dealers open at 6 a.m. and close at 10 p.m.
When starting a game, the agricultural machinery dealer opens the gates at 9 a.m. on the first day.
Required Mods:
– Guidance Steering (By: Wopster)
– Manure System (By: Wopster)
Credits:
Maurermatze, Merzi