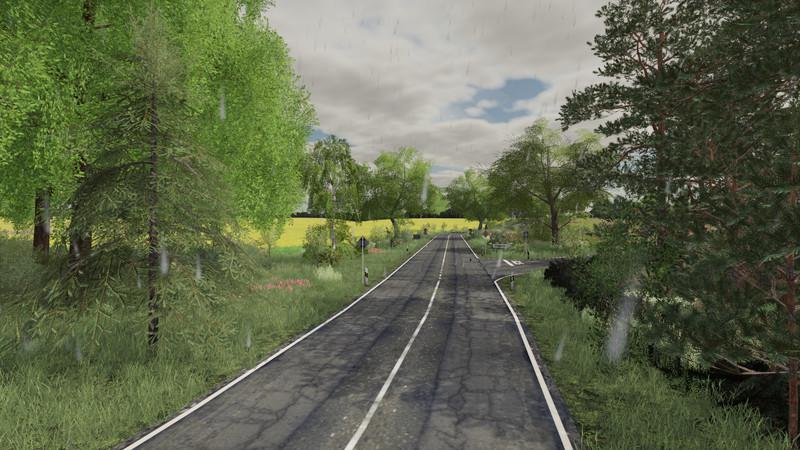 Welcome in in the East of Germany!
Discover a world of 28 fields and 19 forests of different sizes. The varied, hilly landscape places special demands on you. Do you specialize in agriculture, forestry or livestock or do you prefer to diversify your business?
Features:
– 750 acres of cultivable fields
– 10 selling stations
– large biogas plant
– 19 forests
Required mods:
– Dynamic Grain Storage (VertexDezign)
– Large Grain Storages (VertexDezign)
– Composite Machine Sheds (VertexDezign)
Seasons:
– This map is seasons-ready.
Credits:
Idee / Konzept: Patrick
Tester: Grandpa58, Wagi44