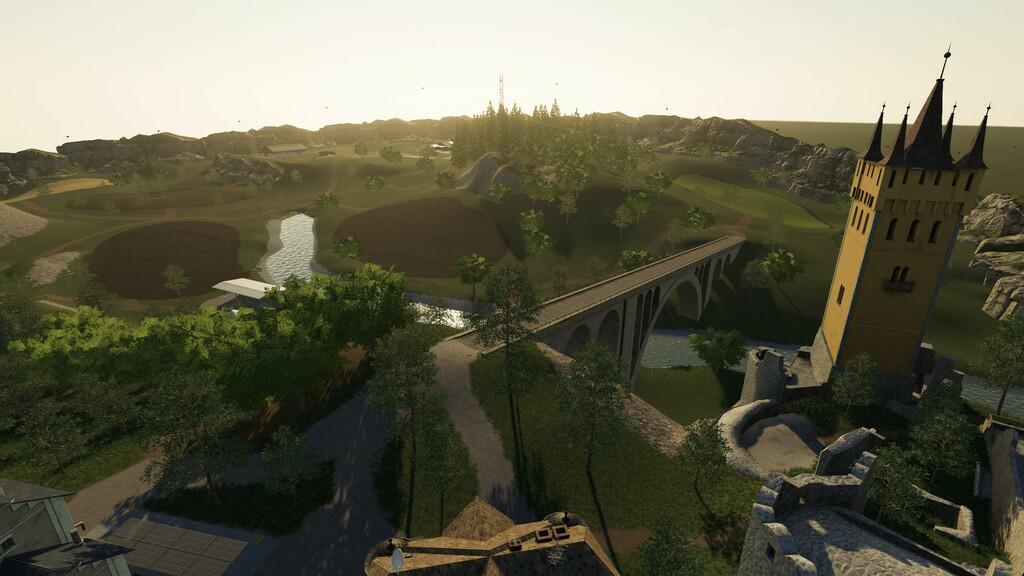 Meadows Valley, a small mod map for Farming Simulator 19.
The map is designed for small machines, large machines are not recommended for this Map, because the fields and meadows are not very big and some of them have steep slopes.
There is not really a lot of detailing, the main focus of the map is on the fields and meadows for small to medium-sized machines for mountainous terrain, such as the machines from the 'Alpine Farming' add-on.
The whole map is fictitious.
Content of the Map:
-many trees to cut down
-7 fields (field 7 is a meadow)
-14 Farmlands
-5 Sellingpoints for wood, wood chips, grain, wool, grass/hay, straw
-1 gas station
-1 vehicle Shop
-1 Animal Dealer
-1 BGA
-1 lime station
Supports:
-MultiPlayer
The start farm includes:
—vehicles—
-JohnDeere 6R Series
-MasseyFerguson MF 5600
-NewHolland TX 32
—Tools—
-Fortschritt HW 80
-JohnDeere PickUp 900
-Joskin AQUATRANS 7300 S
-Kuhn DELTIS 1302 MTA3
-NewHolland TX 32 Header
-NewHolland TX 32 Header Trailer
-Poettinger NOVACAT 301 ED
-Salford 4204
-Stoll FZ 30
-Stoll Shovel
-Strautmann ZELON CFS 2501 DO
-Vaderstad Spirit R 300S
—placed buildings—
-farmhouse
-grain silo (capacity of 250000)
-shelter for vehicles
-large cowshed
Credits:
Y4nn1k24