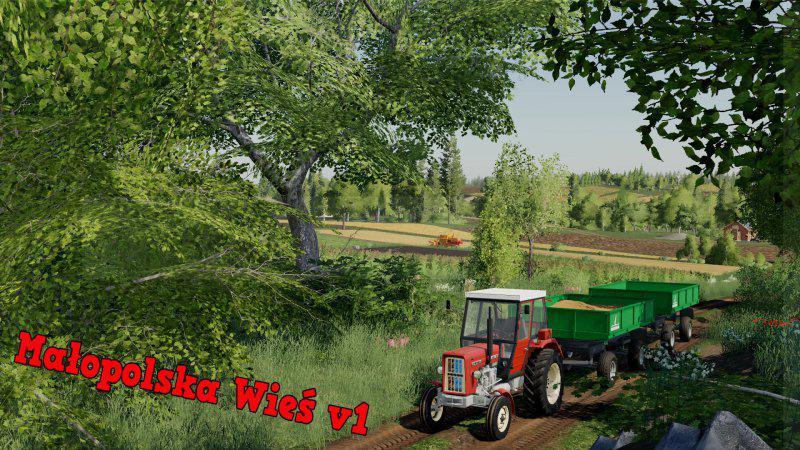 https://youtu.be/RgZcNI3Fmr0t
Yo! I present to you my map: Lesser Poland Village
The map is large, covers the entire possible area, is kept in the climate of Podbeskidzie.
The map has:
– 4 farms of different sizes
– Cows
– Pigs
– Sheep
– Chickens
– Farmland
– 236 fields (bought)
– 12 meadows (bought)
– the ability to remove stones, trees and bushes from the field borders
– 1 large forest and several smaller groves
– Sawmill
– 2 Purchases of straw and hay
– 2 cereal purchases
– Dairy
– SKR / PGR operating as a biogas plant (we make silage there and sell it in a cow trough)
– Gates and Gates opened on the button
– Lights on button
– car traffic
– Interesting, highly varied terrain
– Climate of Podbeskidzie
The map has some errors in the LOG, but they do not affect the game.
I plan to release a version compatible with seasons soon
At the very beginning of the game, I recommend rewinding the time so that the plants grow one stage, because the grass from FSa17 converted before the last
Credits:
Paw3ll