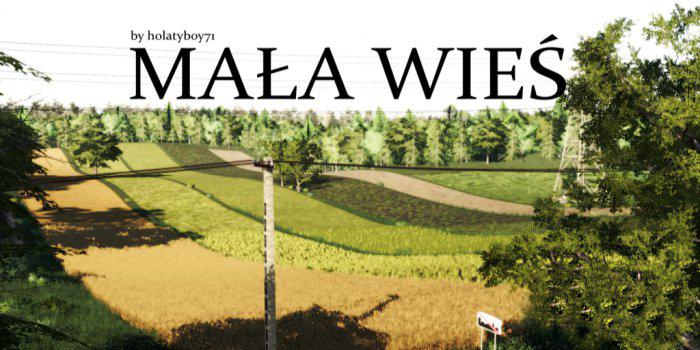 A small but atmospheric Poland map for small machines.
Bizon, 60's or Zetor will be great here
The map has:
2 fully playable farms
small farms, cows, silage, silo etc.
medium farms, cows, pigs, silage, silo etc.
100 farmlands including 81 fields and 17 meadows
PDA map
The biogas plant
Purchase of cereals, purchase of bakery, dairy
very nice climatic area
AI movement
Wiesia workshop (vulcanization) with a machine seller
liming stations, butcher, bale loft
ready for seasons.
Multi terrain angle
Mud depends on weather conditions
Cows have a barn with 50 and 60 places
There are liming stations on the tavern (trigger)
Water can be refilled under taps on the tavern
Pigs have a pig farm on a medium-sized farm with a barn of 60 places.
Credits:
holatyboy71