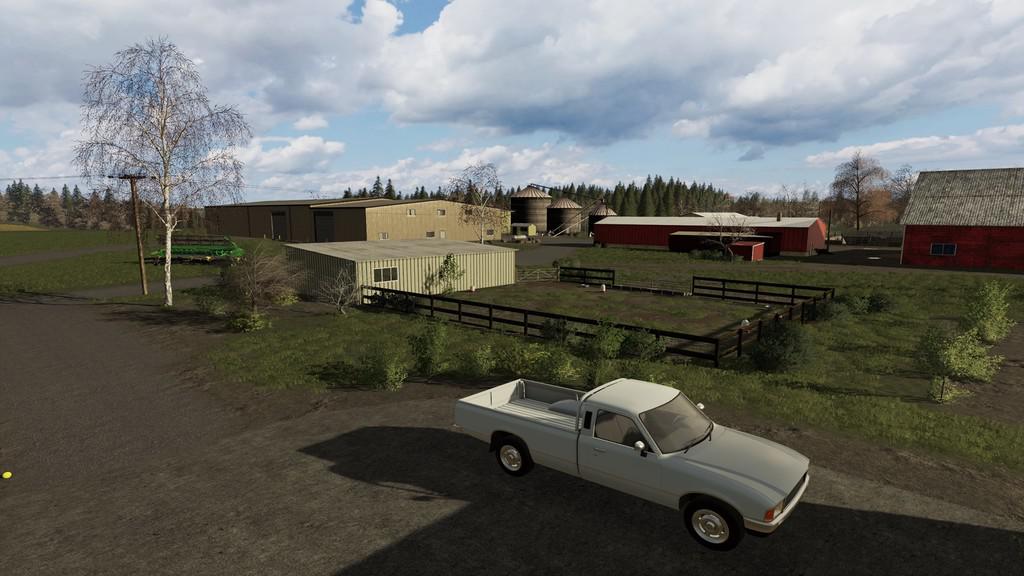 Welcome to Lone Oak Farm…. A real life replica farm in Oregon, USA.
– Full seasons support with many extra featurs
– New grass textures (cut grass texture etc)
– Custom ground textures
– Custom Wheat/barley textures (auther forgotten fruits)
– 55 fields with many missions
– 3 sell points Bga,sawmill and other places
– dof (graphics) has been removed to improve fps and distance blurryness.
Credits:
Map creater Bulletbill83/ Converter Oxygendavid