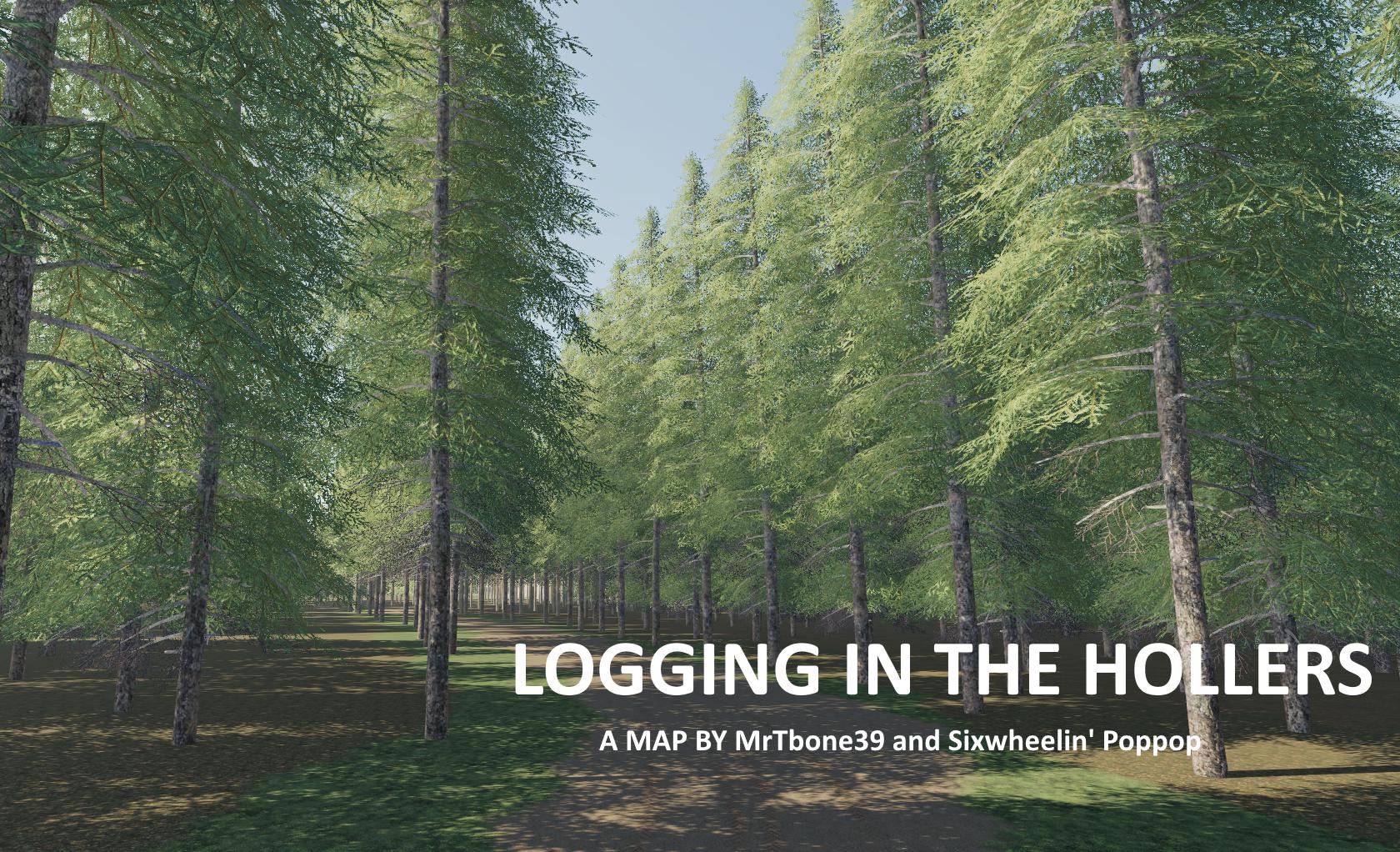 This is a logging map created by MrTbone39 titled Logging In The Hollers. It is his very first attempt at map modding but you will be pleasantly surprised at how awesome this creation turned out!
We have been streaming this map and have found ZERO errors to date.
You can log and clear out areas to create farms or you can go to the mountains in the map and try your luck with FDR logging gear i.e., Yarder, Skidder etc.
These trees MUST be cut with modded processers as they are twice the normal size and weight of what you are acustomed to.
THERE ARE NO SELL POINTS! You can download and use your own placeable sell points including Global Company mods.
Credits:
FDR Logging, NLA Gaming, Tim Lanaville, MG Logging, Late Night with Bull Modding, JnJ Modding, MrTbone39 wishes to also thank Sixwheelin' Poppop for graphics assistance and Matt for helping to test this map.
Download LOGGING IN THE HOLLERS map