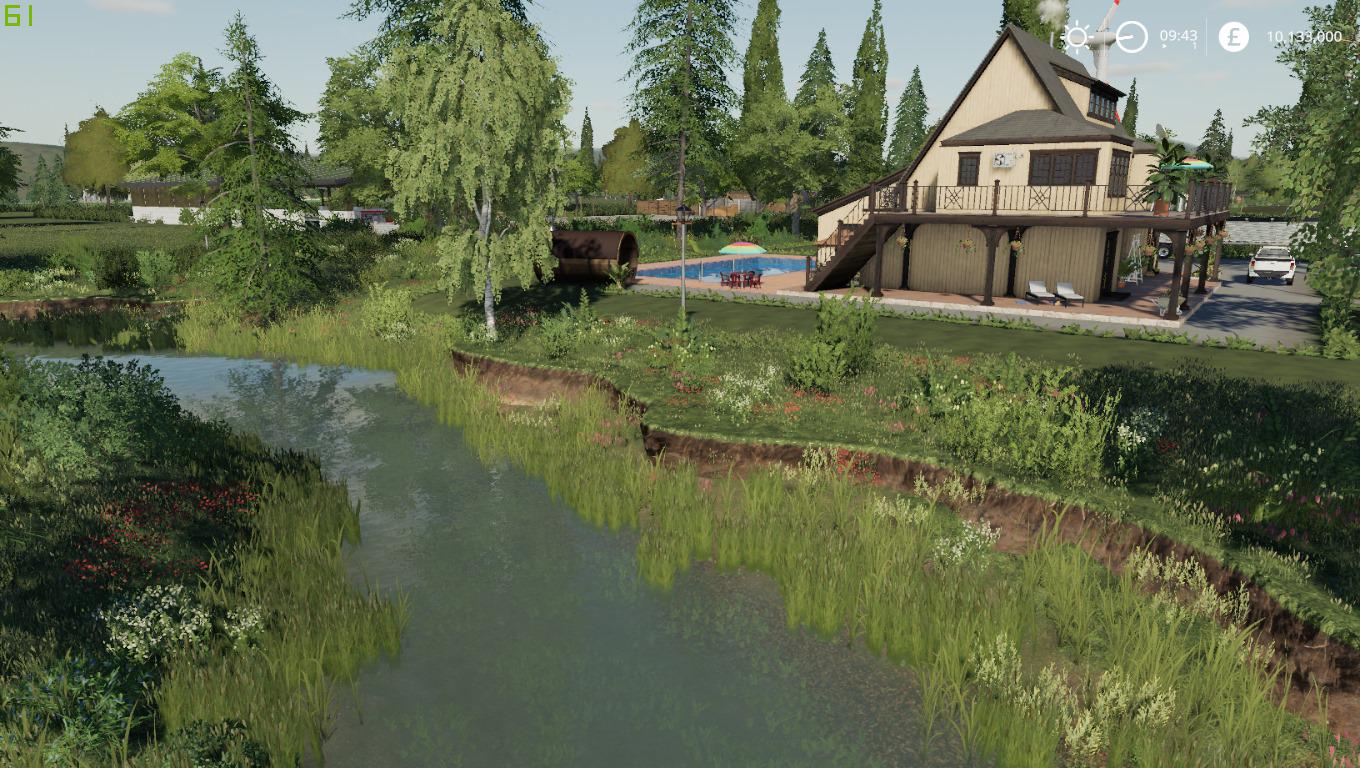 Unzip the downloaded file and place the map zip into your mods folder.
Map + Extra Mods pack useful for the map
This is a complete rebuild of Snetterton's Farm from FS17 which was set in the fictional US Lakeland Vale area. Lakeland Vale 2's template was used to create this map so all the features from it are included although I have disabled the mud script as it made it difficult to play and have fun in the map due to terrain elevation changes. The map loads error free with all new mods enabled like seasons, straw addon, maize plus etc. The map also has multi angle terrain enabled and I decided not to snow mask the roads this time as well. My Global Company mod pack is required for the built in fruits compost, washed and steamed potatoes, Hmilk and more. Aflalfa is integrated into the animals and will be required for full productivity any extra equipment is supplied or compatible for alfalfa. All map animals produce manure and all pens have the APE mod installed for those that use it. I have added custom pallet missions with custom pallets and some pay quite well. All fruits can be stored in the Farms Silo and mid silo at the town yard. Check your garage as there's quite a few hedges and objects that can be removed by selling them off you will still have to cut down trees and clean up to expand the areas. Just about everything at the main farm can be sold off to clear the area but the farm house and vehicle reset point will remain there. Regarding trees some are resized for a more natural look and may require removal via chain saw.
I have not built in any Global Script productions as you can get placeables and I decided against adding more fruits to the template.
Here's a huge big thank you to Sally, Chris, Larry and Duckzorly for help testing the map. Chris and Duckzorly for the videos and Jeff McIntyre for the server test.
Credits:
Stevie
Download LAKELAND VALE 3 BY STEVIE map