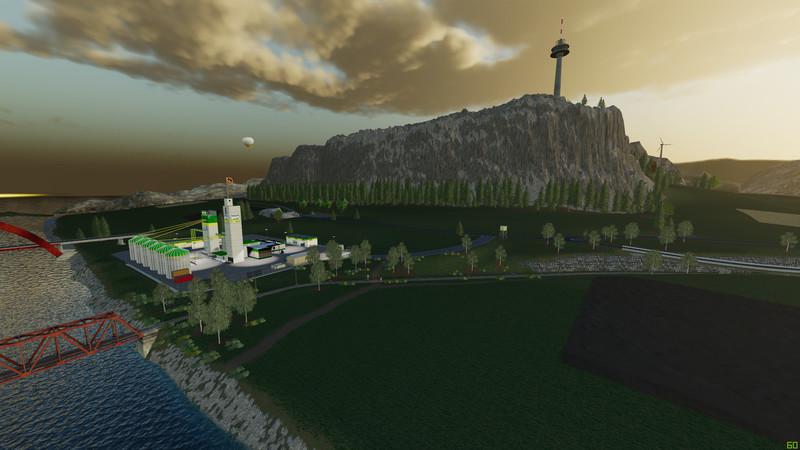 https://youtu.be/YBjqjn4Zo6M
New x4 card with Swiss flair.
!! HELVETIA !!
The site is based on the canton of Bern.
From the Jura trains to the almost flat Mittel Land with its lakes and rivers and the hilly Emmental to the Alps. The divisions of the city and the villages are freely arranged and have no claim to correctness.
There is no start farm, the idea is that you work your way up to the large farmer with his own farm and the right amount of land.
The fields were specially limited to approximately one hectare, so that every future farmer can plow his fields to the size that suits him.
We tested the card in SP and MP mode and were unable to find any significant errors. In the city of Bern there are a few performance intensive positions (which are due to the amount of objects in these places) but these should not be of any further importance.
There are a few GC productions for fans of pallets and industrial feeling.
We are of course grateful for any information about improvements.
Seasonmod is possible but was not specifically designed for it.
Credits:
Modell: Giants LS19 / VertexDezign/ bimbolaki
Komponiert von Lamai
Textur: Giants LS19
Script: Giants/TheDjCHI/derElky/Ifko[nator]/Dajoor
Idee / Konzept: Lamai
Tester: Lamai / Kurth / Fränzi