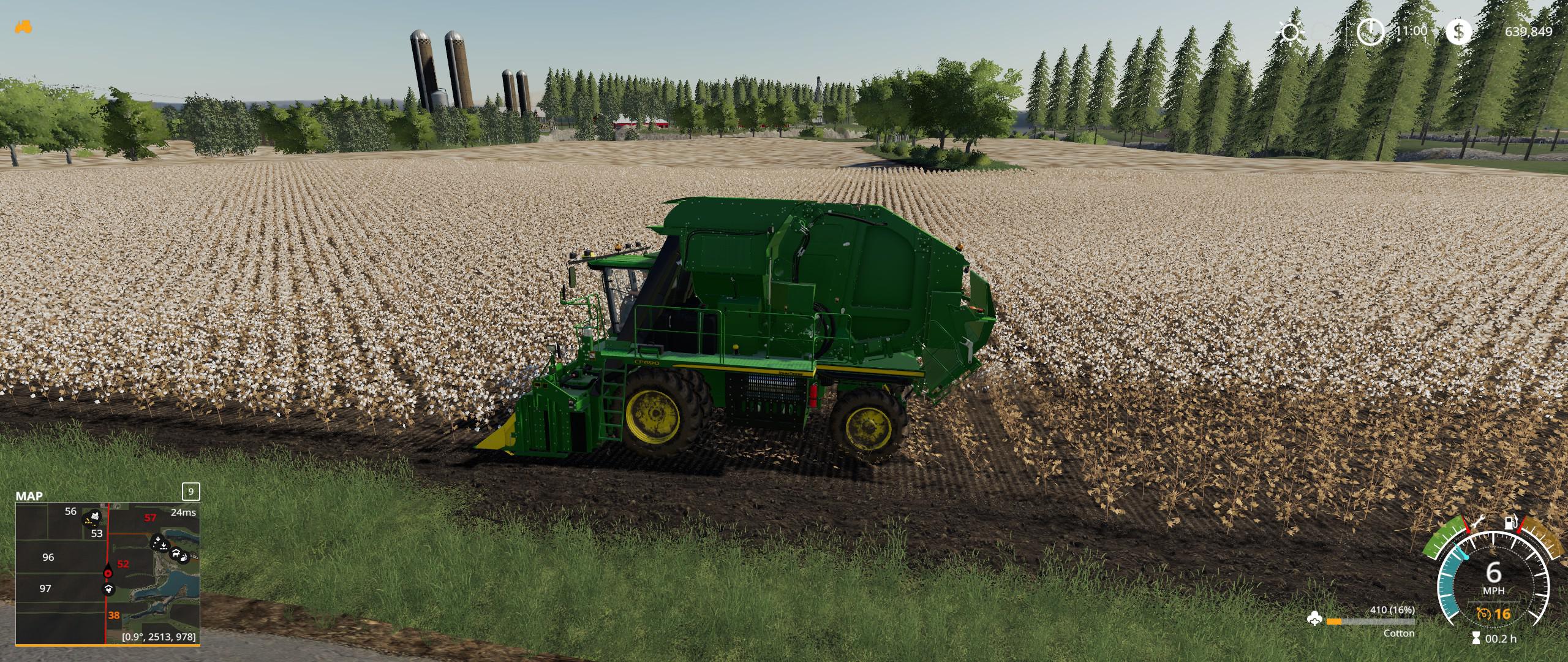 https://youtu.be/mIv9FcsuMiE
Welcome to Hazzard County Georgia . This is a 4x map based on the topography of the Great state of Georgia, USA. The map is designed to have something for everyone.
You will find small fields and large fields, flat fields and rolling hills, for the loggers and those that want to give logging a try there is a large forest area that should keep anyone busy for some time..
My first map Hazzard County has been a true labor of love and hate.
This map would not have been possible without so many people but some are truly worth a mention. My team, my friends, @ jacer_Sheperd a true wizzard in blender and my sign guru, The man that began my education in GE @Phillip and testers #1 @FarmallForever and my mate Farmer Daz.
Above all though comes my own personal ObiWan CCS101. what can I say man . Thankfully there are folks like you @ShyWizzard and others willing to share your knowledge. I'm in your debt for sure. Any furthur attempt to thank each person that contributed to this effort would be a disaster for sure.
Let me just say if you see something you built on my map. I thank you profoundly. This map was an edit of FOMC whose creator was gracious enough to release his map for me to edit and make my own..His field designs were a huge insipration to my design.
In Hazzard County you will find multiple farms with varying size and layout. I made every attemt to mimic real life in my map. There are downed trees, water crossings, high water areas and a forest to challenge even the most experienced logger.
There are many custom models and areas designed to utilize the train as much as possible. There are 2 trains, a grain "special" and the logging "special". The grain train has accsess to a sell point for lime,seeds and solid fert for large bulk purchase and trasport
to 3 differnt silos and a train to train transfer station that will hold all fill types. Train silos are avalible to any player. All buildings on farms are sellable. and there is many "co op" eguipment areas with all you'll need to get started on a great farm .
The starting farm was designed to be a "challenge" farm. Built on one of Hazzards highest point the farm has 3 animal areas, more trees then I can count and stunning views. you'll also be the proud owner of field 7 . A portion of which is shaped like the Great state of Georgia.
Whether you choose to keep the starting farm or sell the land and buy one of many others on the map you will have a challenge ahead. The map is seasons ready and has MTA.
There are many sell points and 2 bulk buy areas other then the train. Production includes a flour mill, compost factory, biodiesel plant, and pig food production. Each farm has storage for grain and a seed factory. Several farms have production facilities for silage and TMR as well .
All production facilities are avalible to any player in MP play. There is a community rootcrop storage area for all to use and loading docks to put equipment onto train.
In the forest you will find a tree farm and an old growth mountain range with realistic logging roads and swamps.. There are also 3 overgrown fields that need reclaiming.
Sell areas include some bonus sell points so pay close attention to price board. For those willing to put in the extra effort great rewards can be expected.
I hope Folks enjoy this map. I tried to make an American map to represent my America. A country I love .
***Map is already prepared for multiplayer Play. There are 7 farms plus a Co Op farm all set for game play on servers. Map was also fully tested on a Dedicated Server. Included in the Zip file for map is a defaultVehicles.xml for multiplayer play.
Simply open the MPdefaultVehicles folder and replace the DefaultVehicles.xml with the multiplayer one if you are playing MP. Dont forget to rename the SPdefaultvehicles.xml and save a copy. Also included is several production mods and vehicles that are included in the map..
Credits:
CCS101,@db3005,Mcknight,Juiceua,Shywizard,DR modding,Nostalgic Farmer, Midwest Mapping ,MD Farming ,FDR Logging.
General Lee:Edwards modding, db3005,juiceua,McKnight.
Download Hazzard County Georgia map