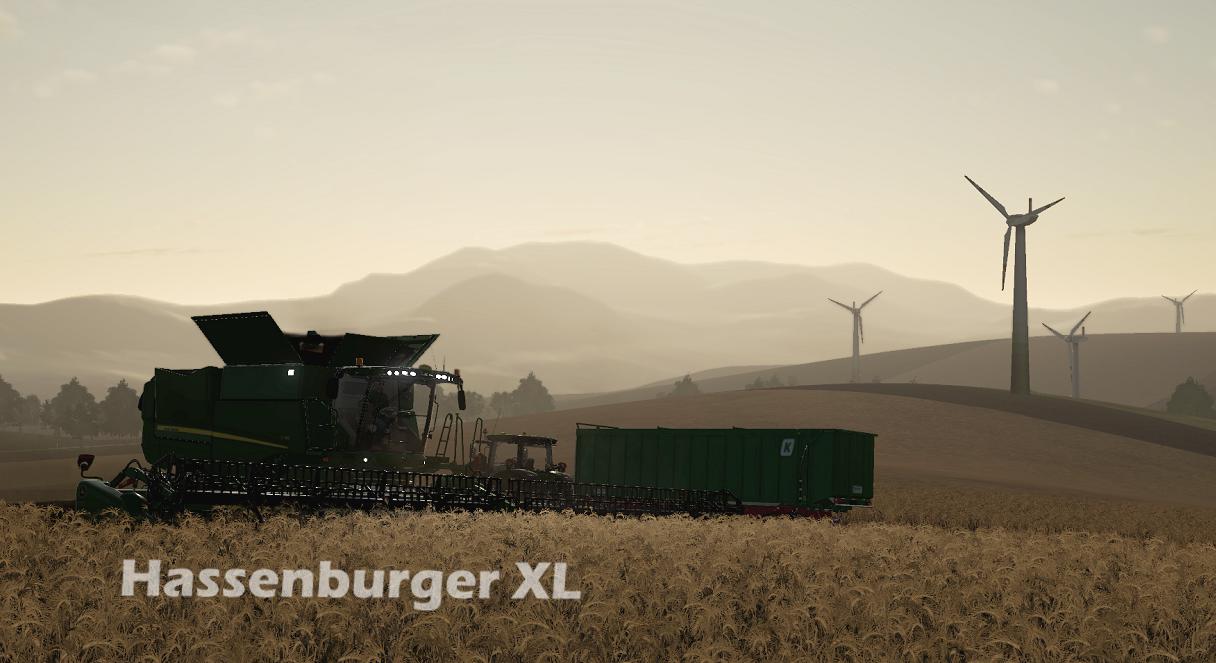 Welcome to the large Hassenburger!
Here you will find a large fields and XXL landscape with interesting terrain.
The card is fictional, has features that you can see in Western Europe and the is US, for fans of large equipment.
The main idea here is plant production on a large scale. Additional there is a big BGA.
The map has an extreme landscape. Most of the fields are from 30 to 80 hectares in size. You must buy all the fields, so we recommend to add extra money.
There is additional space in the farm to personalize the purchase of buildings.
It weighs little and has good optimizations, so there is no FPS fall. Map has no serious bugs, nothing in the LOG, but it's the first version!
Credits:
PsychiaterXxX