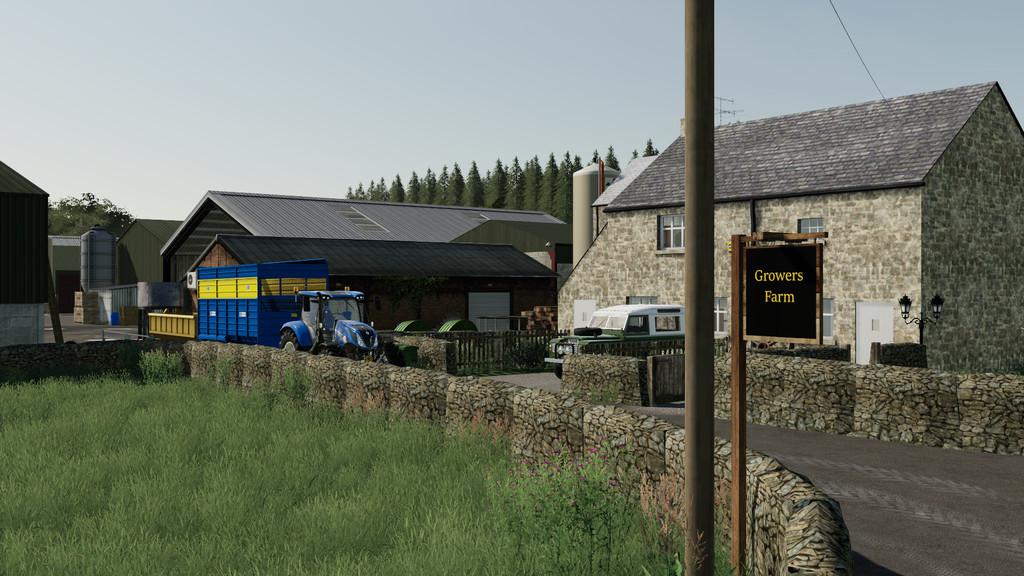 Welcome to Growers Farm.
– All farm building are static
– Animated objects (lights, gates and more)
– This map includes all Farming Simulator 19 features.
– All animals are built into the map
– 59 fields small/medium/large
– 3 farms, 4 yards, BGA, Shop, 1 grain sell point (Cows and Sheep) (Pigs and Chickens)
– Custom transport missions.
A new Save will need to be created for all the new yards to work correctly.
Credits:
MJ Modding