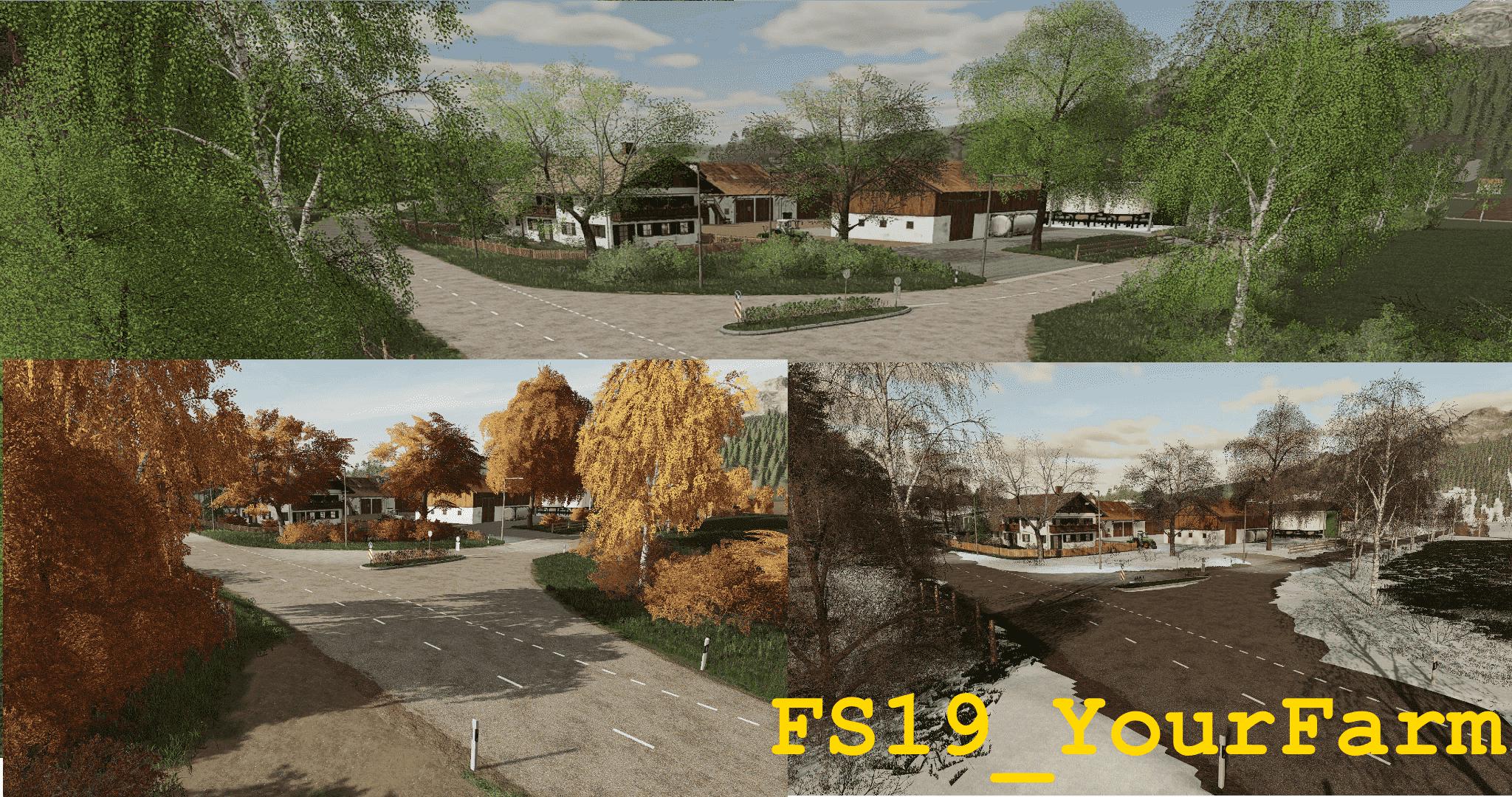 FS19_YourFarm. A well-known map of Felsbrunn, redesigned and altered.
All shrubs and bushes lose their leaves in the winter and the leaves in the autumn turn beautifully discoloured.
Grasses and plants in winter are reduced considerably.
With frosts above -5 degrees Celsius, water on ponds and the river freezes.
Lots of woods for lumberjacks.
In the winter you make a cut and in the spring you connect the fields.
-64 configured crop fields.
-100 Lands to buy separately.
-hens farm, pasture for sheep, horse breeding, as additional farms to buy. (Additional functional farms after land purchase. )
-additional crops, rye, poppy, alfalfa, millet, spelt.
Lucerne as feed and hay.
On an easy level, you can sell all objects on the starter farm,
a map aimed at producing animal feed so that it does not run out for long autumn and winter days.
Credits:
Giant_Software_Rebuild_Yazu