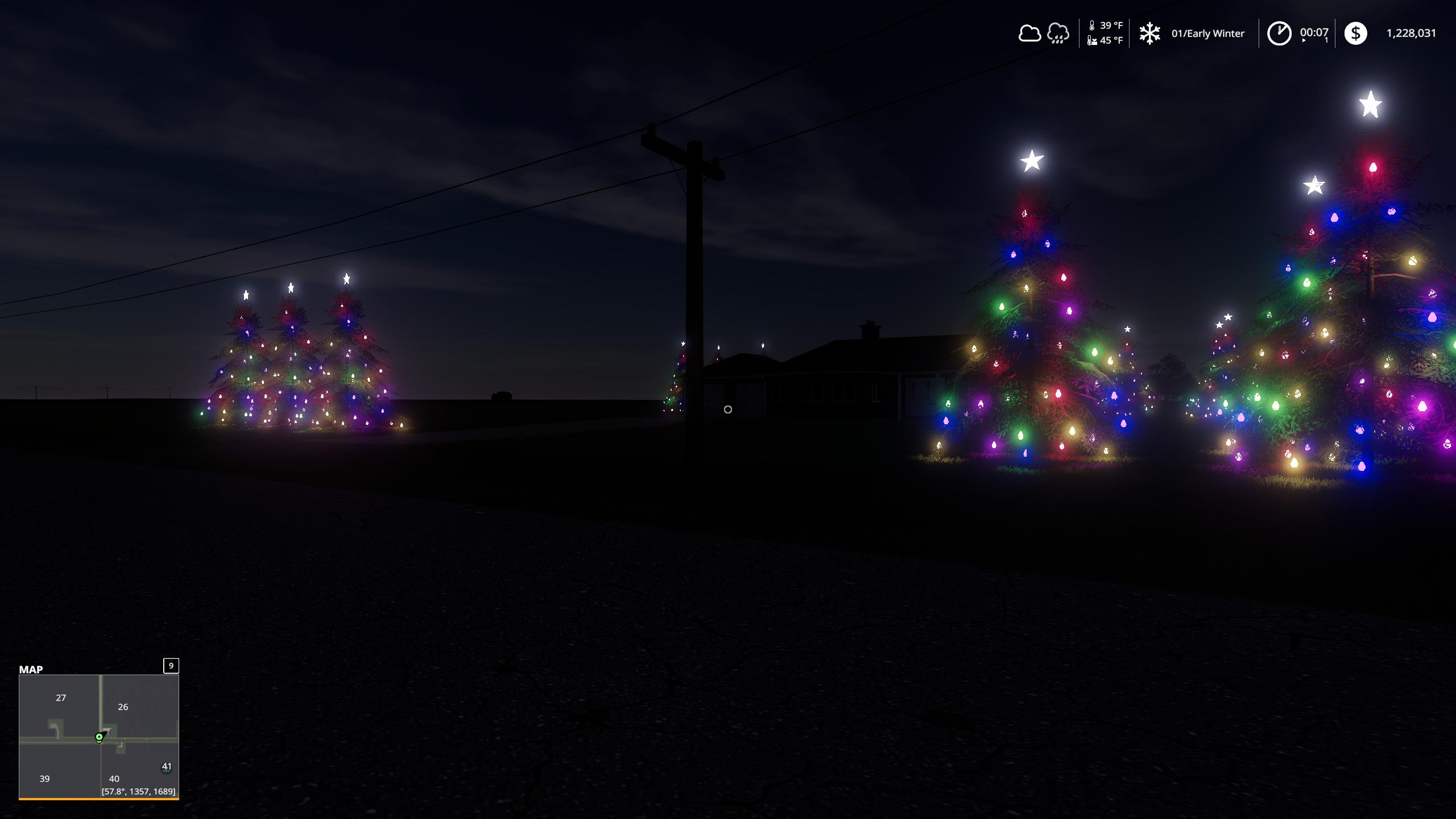 Welcome to Frankenmuth Farming Map. Created by Taylor Farms. The map is based of real life location using google earth of the area around a family farm north west of Frankenmuth, MI. Some things were changed to fit sell points or certain objects that I wanted that are not in the real life location. However I would give a 90% accuracy of the layout matching the real life location of this map. The design in the field next to main farm where you spawn is in dedication to the MF1155 that was lost due to fire this year. If you don't want to keep it you can plow it using allow create fields and it will remove it. I hope you enjoy it as much as I have IRL and in FS19.
Highlights:
Standard size map 2048 x 2048
Mostly flat
Standard crops
Pre-built farms with lights a working doors. (Main Farm, North Farm, Ranch)
3 areas designed for creating your own farm 626 acres of farmable land.
Power pole have collisions
Hired workers will not work unless you do the headlands yourself.
Ditches w/ culvert access to some fields.
Small logging area. (Most wooded areas are not buyable. This is intended this way.)
Main sellpoints in south eastern side of map.
Seasons implemented
Seasons items:
Deer, turkey, gardens, Christmas lights, Snowmen, Jackolanterns, and a few other items will show, hide, or move to a different location depending upon what season your in.
Snow masked on the roads and some driveways. (The county takes care fo the roads and some neihbors clean thier own driveways.)
Ice plane
Map is working as intended and tested by many. 0 errors in the log. Some things are not included from my private version of this map. There maybe a future update which may include those.
Credits:
Taylor Farms
Scale at the Beet Piler came from Cunningham Modding.
Many objects from various maps.
Download FRANKENMUTH FARMING FIXED VERSION map