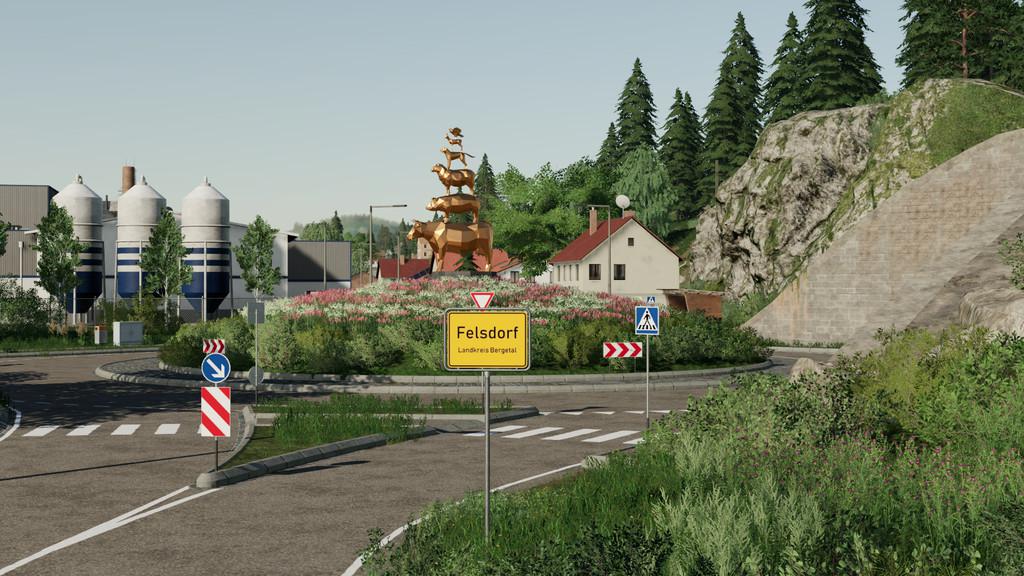 Welcome to the realistic farming of Felsdorf!
This is a map based on traditional german farming, buildings and terrain.
Felsdorf is a small village in a small valley by the river.
The fields in the valley are very fertile, just as the forests have good growth.
Take advantage of opportunities for both agriculture and forestry, sell your products at favorable prices in the small community,
and contribute to growth and prosperity in Felsdorf.
This map contains all the original functions of the game, exept cotton and sugar cane.
– 1 main farm
– 4 smaller animal areas
– 15 sale stations
– 1 BGA with liquid manure and solid manure buy stations
– 1 Lime buying station (port north west)
– 1 Fertilizer buying station (grain elevator east)
– 2 animal dealers
– 1 vehicle shop
– 1 buying station for pigs food (Railroad silo east)
– 1 bakery (only place to sell eggs)
– 1 dairy (only place to sell milk)
– 1 spinnery (only place to sell whool)
– 3 bale selling stations
…and much more
The map is fully compatible with seasons.
Please note! – you'll have to download the Farm Buildings Pack to use this map!
Credits:
Giants Software
Realistic Farmers
Download Felsdorf by Realistic Farmers map