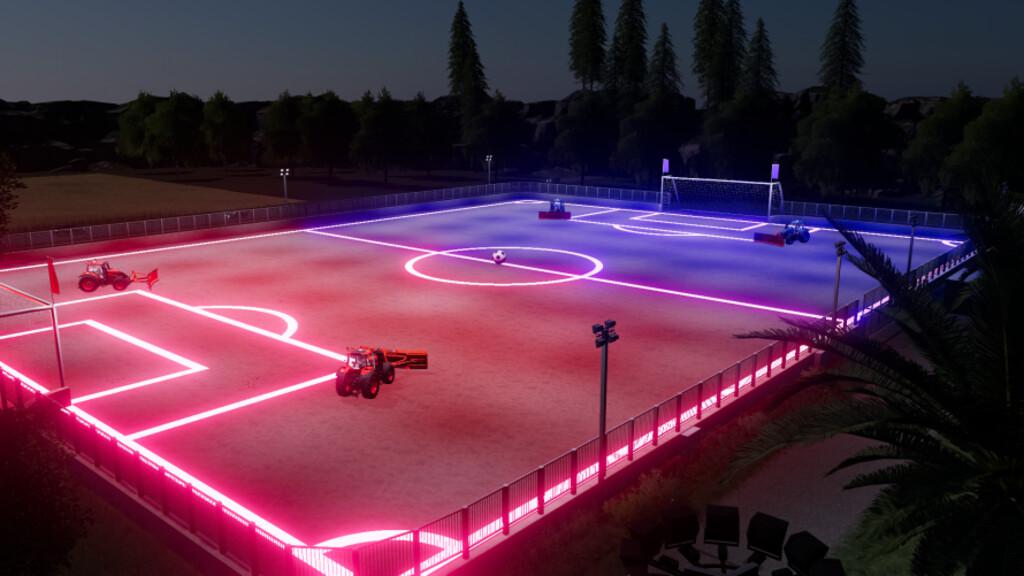 This is only a FUN map.
Welcome to the great Farming Ball tournament. Assemble your team and face your opponents in a bright and colorful stadium.
Start a multiplayer game. Place yourself on a farm, and get on the tractor of your choice. It is possible to use your own equipment, but we have placed 4 identical tractors so that the matches are balanced.
The ball can be purchased in store. He spawns in the middle of the stadium. You can reset the position of the ball through the map and the "reset" button.
In the cabin at the entrance to the stadium, you will find the day / night switch to illuminate your match! The ideal is to play 5 so that a player can make the referee, but you are free to invent the rules of the game. May the best one win!
Credits:
SimulagriModding
Download FARMING BALL STADIUM map