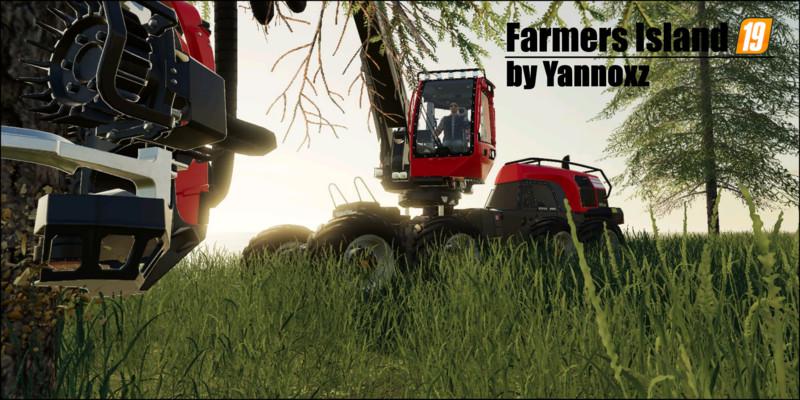 https://youtu.be/Vga93WqMl60
Welcome to Farmers Island!
Farmers Island is a fictional map from Farming Simulator 17.
When starting a new game, this map gives a player the option of choosing whether to start his farm in the farm or forest area.
With the start options farm or forest you are only given other start vehicles (each adapted to the area farm or forest), both start options start on the same map.
On this card there are:
-A farm
-Three forest areas
-A village
-Three small settlements
-A train (locomotive, 3 grain wagons, 3 wooden wagons, 1 flat wagon)
This card has three mods built in:
-John Deere Agro Series AS
-Pickup 2014 small conversion
-Strautman SEK 802 forest / transport conversion
Change log (Farmer Town 7 V3 -> Farmers Island 19 V1):
-Adjustment of the shaders
– Exchange old textures that did not work
– Exchange of old FS17 objects by Fs19 objects
Credits:
Modell: Yannoxz, GIANTS
Textur: Yannoxz, GIANTS
Idee / Konzept: Yannoxz, VarTrans, LanzaPlay
Tester: VarTrans, LanzaPlay, Yannoxz
Sonstige: GIANTS, Yannoxz, VarTrans, LanzaPlay
Download FARMERS ISLAND 19 map