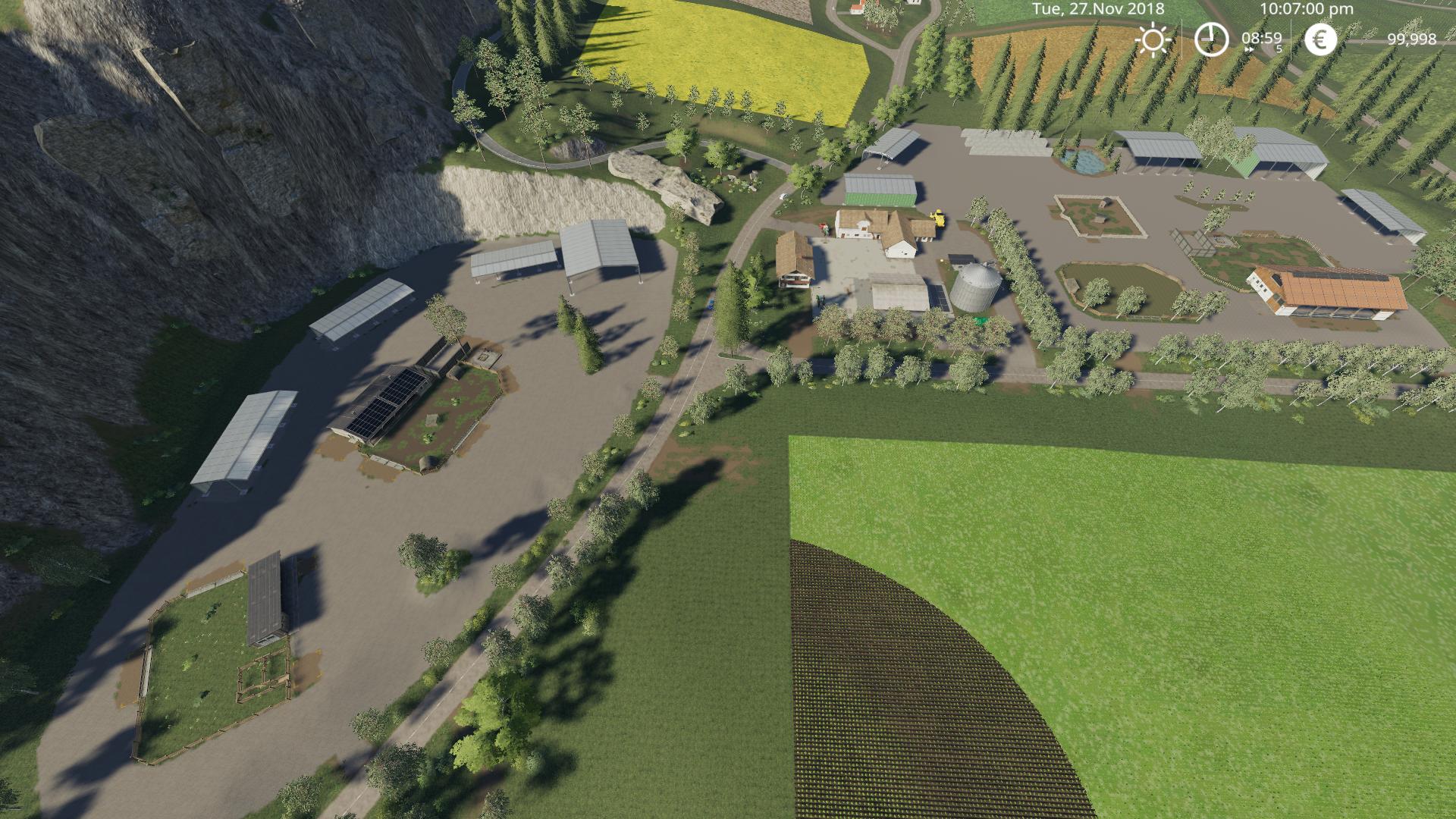 Map Felsbrunn FS19 modified at farm and animal level.
Modifications apportées : correction du champ 12,ajout de forêts et arbres en déco.Décoration diverses et mise en place d'une cuve à carburant dans la ferme.Trois hangars ont été placé près de la scierie.Iconne pour la modif et la vente du matériel remis au niveau de la concession.
Credits:
Jim 08 & Giants Editor and thanks to other TEAM players.
Download ETA Gaming Simulator map