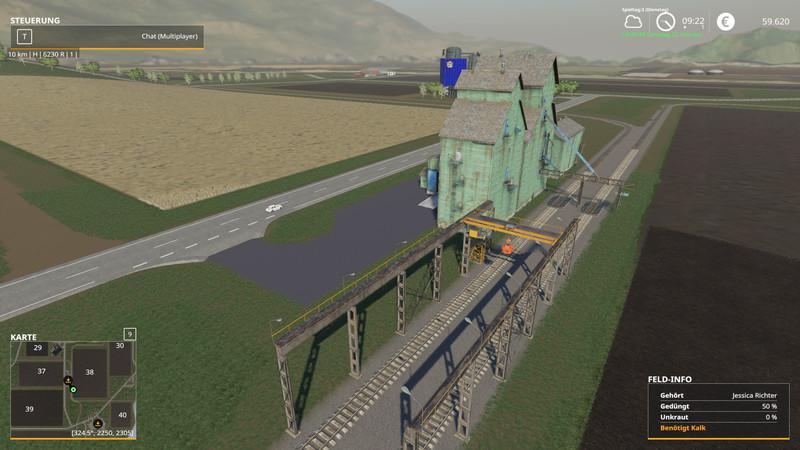 Welcome to Dondiego Map, well known map from Ls15 and Ls17
This is a 4x Multifruit Map
There are 61 fields (from medium to large), two trains, large yard.
On the farm we have large stocks for all fruits (including seeds, lime and fertilizer)
Capacity of 2500000 L, additional storage for liquid fertilizer and
Plant protection products, slurry / digestate storage, workshop, refillable fuel station.
All buildings in the yard are placeable.
There are twelve outlets + BGA.
In the garden center we have two shopping centers with favorable prices for: seeds, fertilizers, lime, liquid fertilizers and pesticides. Also in the sugar factory is a shopping point for lime.
At the beginning we have a yard, two fields and a machine park.
In the Farm Manager modus farm we also own the property but we have to buy it first
Next to Bahsilo 4 is a free space for future production buildings.
The map was tested in SP and MP.
Credits:
dondiego, Kastor, Blacky-BPG, El Cid,möchtegernbauer, atze1978