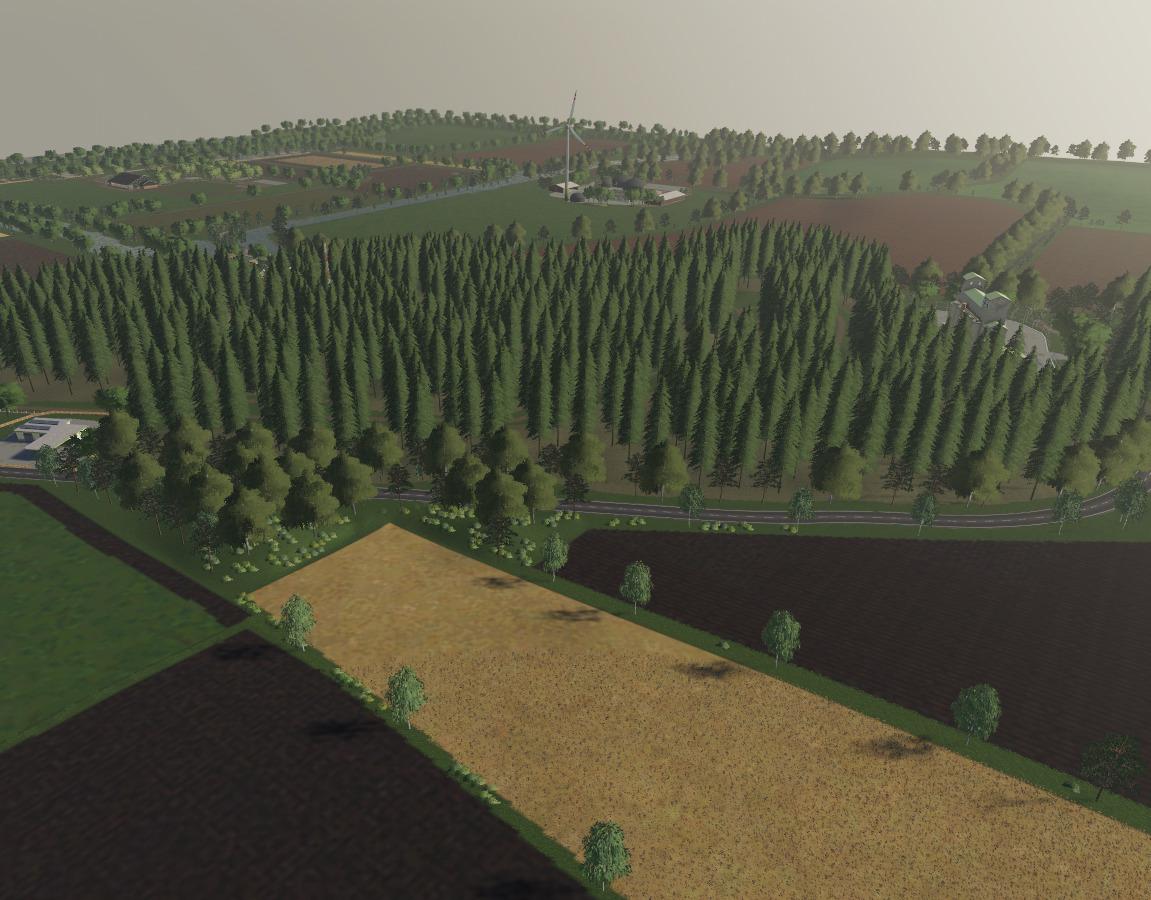 Here you can see our new map project .. The Map LS19_Deutsche_Heimat V1.0
This card is constantly being developed.
It is a large map with 16.7 square kilometers as usual, it offers 228 arable areas where grassland is already included in the field missions, plus several forest areas, biogas plants and 9 flat free farm slabs (a total of 255 buyable areas)
The map is also prepared for seasons.
Among other things, it also contains the fruits: millet, poppy seeds, spelled and rye.
There is not yet a starting yard for the single player, but it will come.
As usual from us a great map for large-scale multiplayer games.
You can buy seeds, fertilizer and lime at most sales outlets under the green silos.
No productions are built in because in our opinion it makes no sense, if you would like this you can install the GC and place the branches yourself (there is enough space).
Credits:
Flo0815, Sven Lakemeier, Farmer Fabi ( 0815Mods&Gaming;)