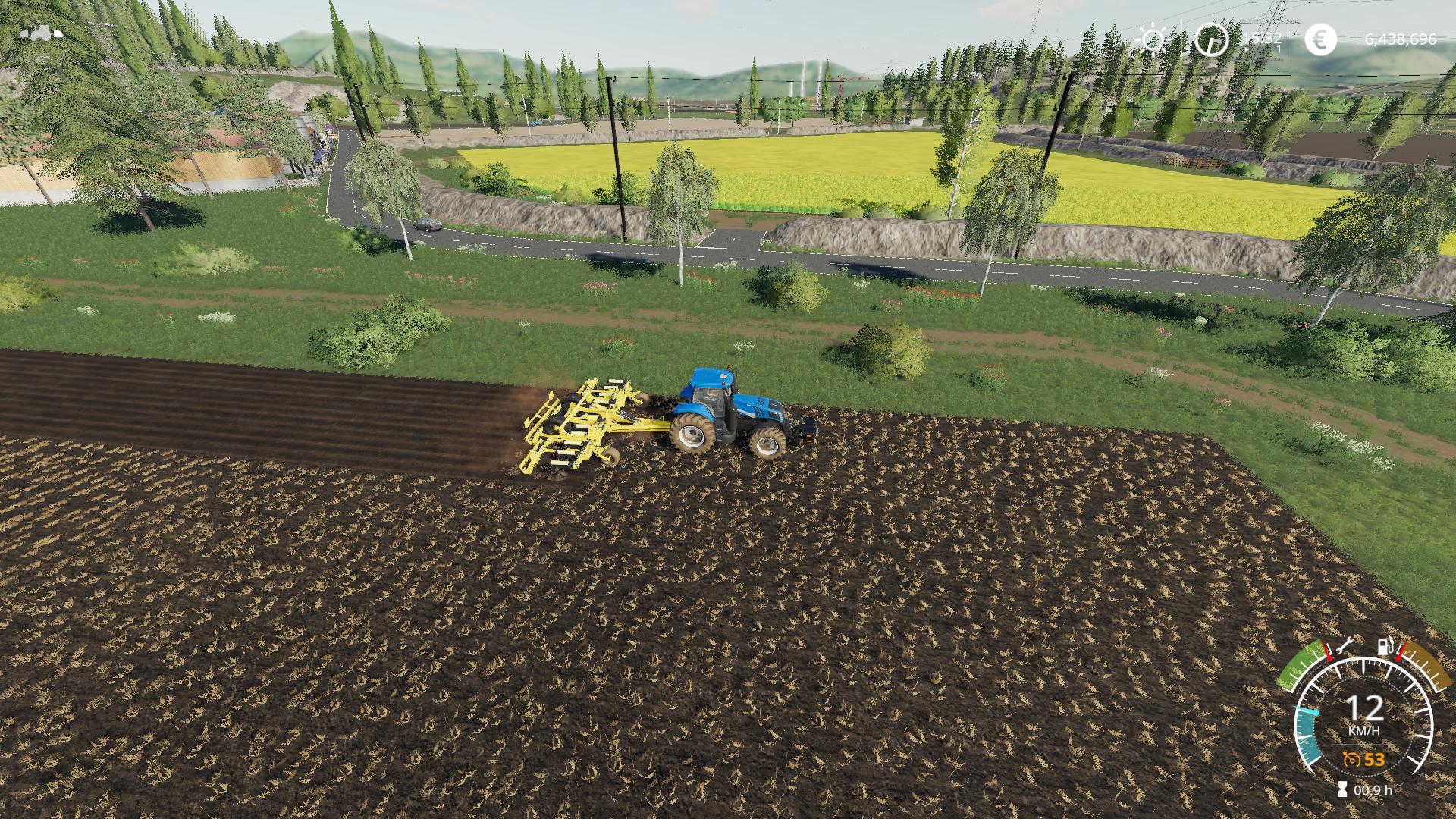 Hello friends farmer, here is FS19 Cultures et Productions
multifruit map
Maps of Farming _2017 redesigned for Farming_2019.
– map french
– Compatible patch 1.3
– Multifruits:
Standard: wheat, barley, oats, cotton, rapeseed, sunflower, soy, maize, potato, bettrave, oilseed radish, poplar, herbs, sugar cane.
New: carrots, onion, millet, sorghum, rye, hops, tobacco, clover, alfalfa, lavender, grapes, red beetroot.
! Attention a pack "" Pack_FS19_Cultures_et_Productions "" adapt is set for this map is provided with !!!!!!!!!!!!!!
In this pack you will find all buildings, silos, animal pens and vehicles for new fruits (just go to the store to find the machine to adapt to the new fruits.)
you just have to put the map and the pack in your mod folder.
Test: solo, multiplayer and dedicated server. LOG without errors
The map map is heavy so for all small PC configuration you will risk rowing. not adapt for console.
The new fruits are set for animals.
Some factories are ready to install. But not functional yet (a new version will come out when the script for the factories will be ready.)
Map with:
-Three big forests
– 63 fields of all sizes and shapes
– 1 cow farm and hens
-1 sheep farm
– 1 pig farm
– an equestrian center
-many animations.
– a lot of deco.
-bga
-different outlets
– train functional
– new circulation (not deactivatable)
-mission ok
-2 port
– 7 greenhouses
etc ….
Credits:
Dragon500
Download CULTURES ET PRODUCTIONS map