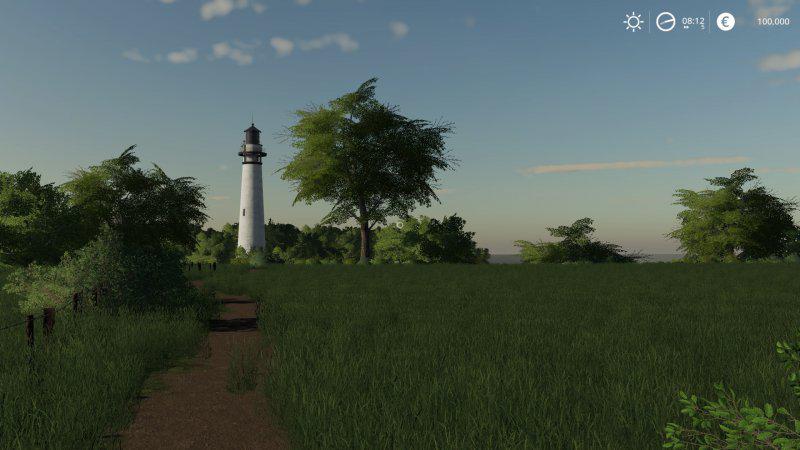 What's new in the V5
The farm pack of BernieSCS is needed to use the new stables (available at Modding Welt).
plus 17 fields, 10 meadows and 3 construction sites
is now the grain AG (point of sale)
A new second dealer (pick-up place)
The space at the Baywa is very limited and therefore if you buy several machines or missions makes you have the part of not on the old dealer fits the new pick up in the commercial area.
The main courtyard has been extended by a cowshed, sheepfold, chicken coop,
small head silo and a bulk goods hall (MW_PLACEABLE_HOF is required).
The new stables can all be sold if you want to enlarge or if you do not need them.
There are also two cow pastures and a sheep pasture that you can buy (ideal to bring the animals in the summer in the pasture and go back to the stables in the yard over the winter.
Cow pasture needs hay, silage and compound feed, water and straw. At the milk cans you can pick up the milk with a milk cart. The cows do not produce manure. The crap is now the cleanliness of the animals.
You can get it out of the shelter of the animals with a shovel.
Sharp need hay (bales) & water. The animals also produce crap (cleanliness) in the shelter you have to get out with the shovel.
It was still worked on the performance
New signs, vegetation and telephone poles have come to it.
More traffic and pedestrians
Seasons Ready
etc.
Credits:
polog4/LS_Paule
Download Birkenfeld an der Ostsee map